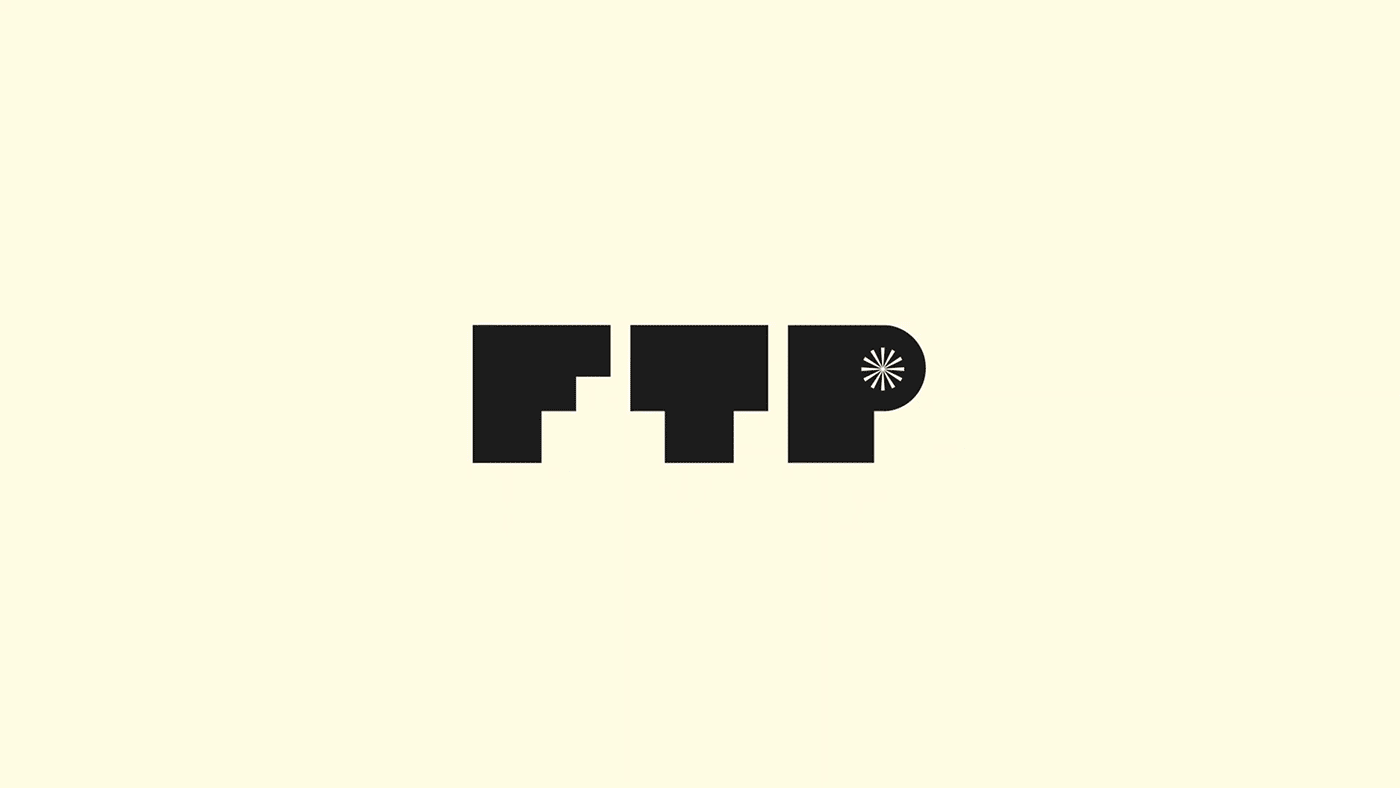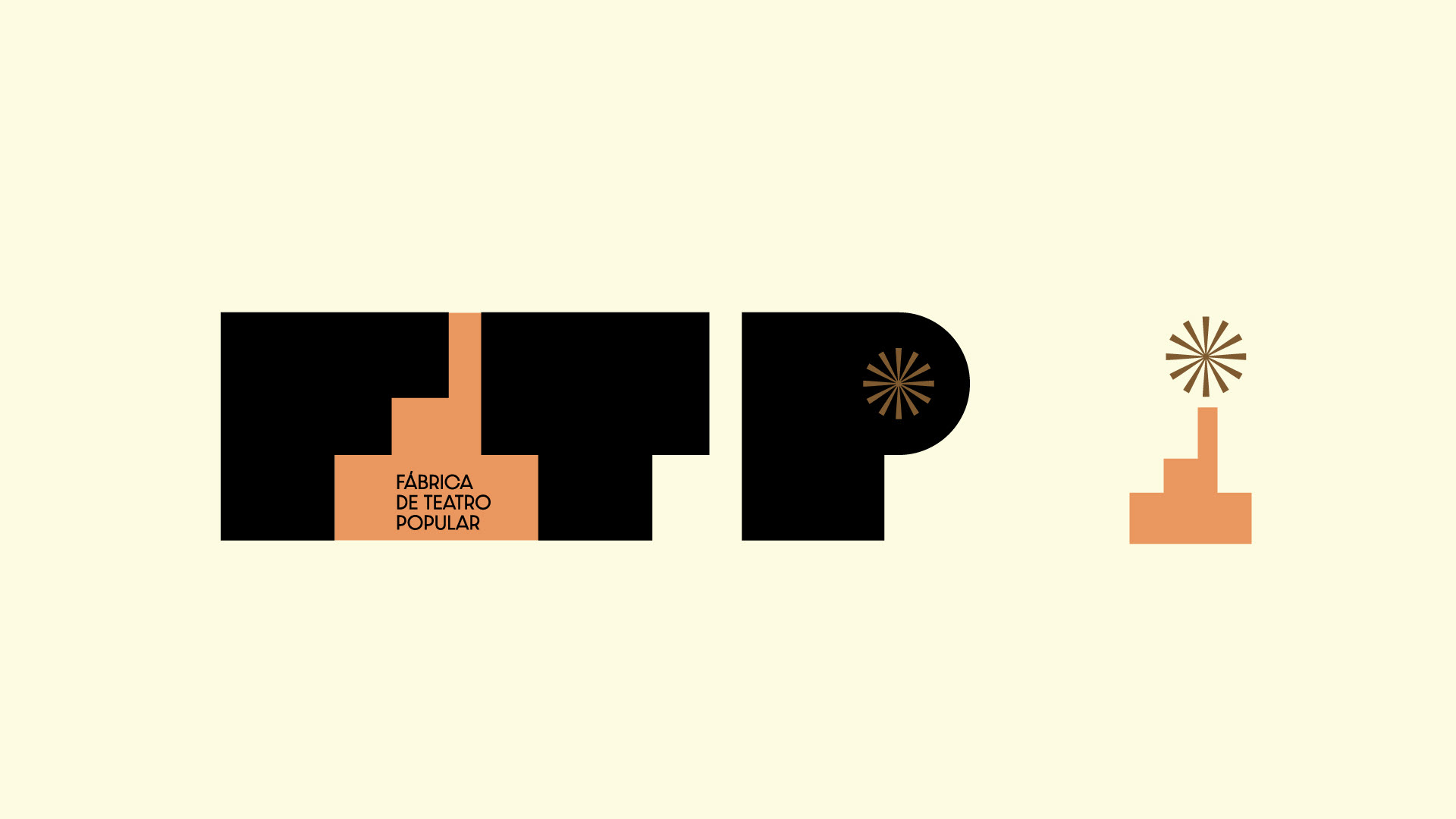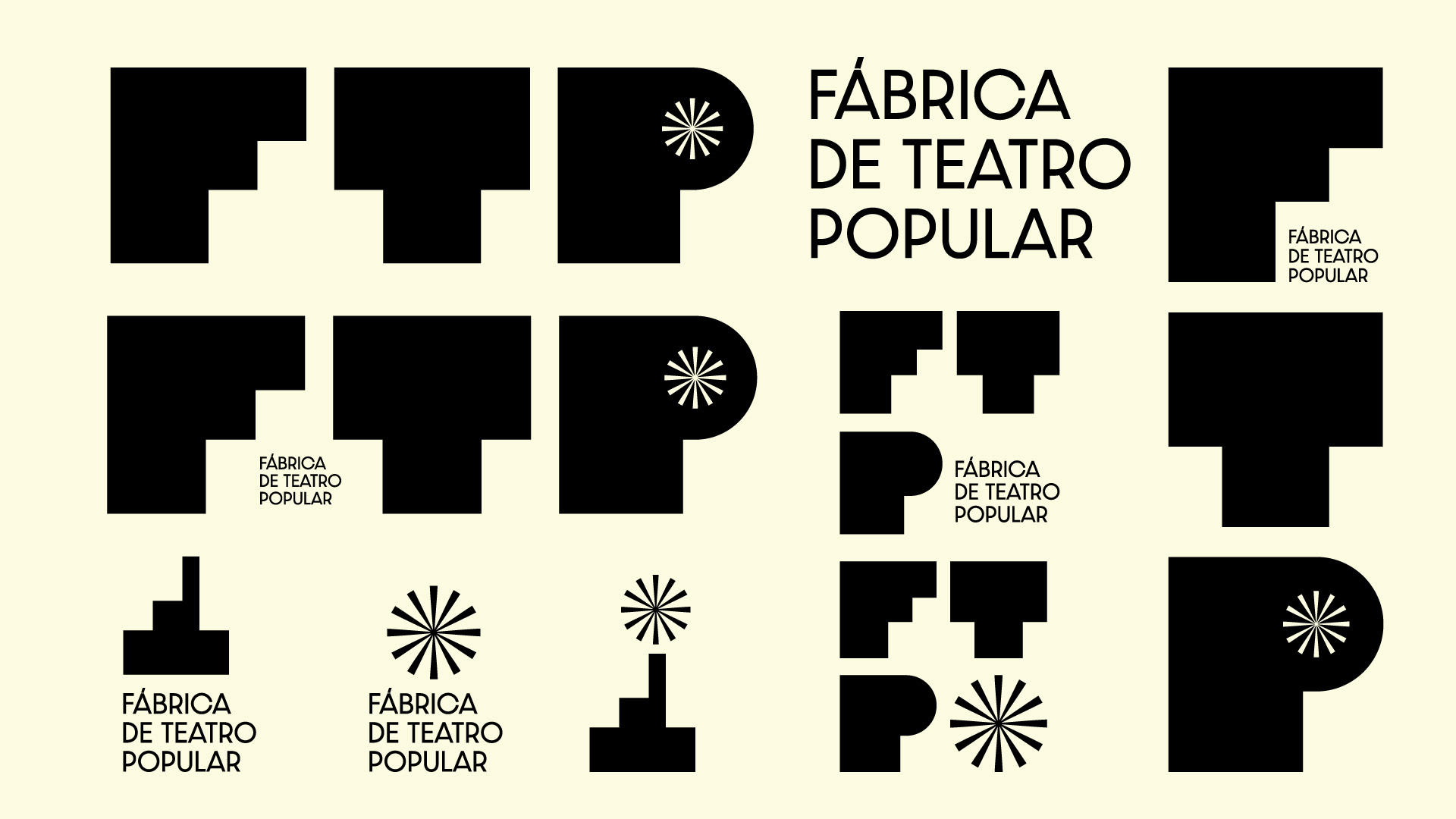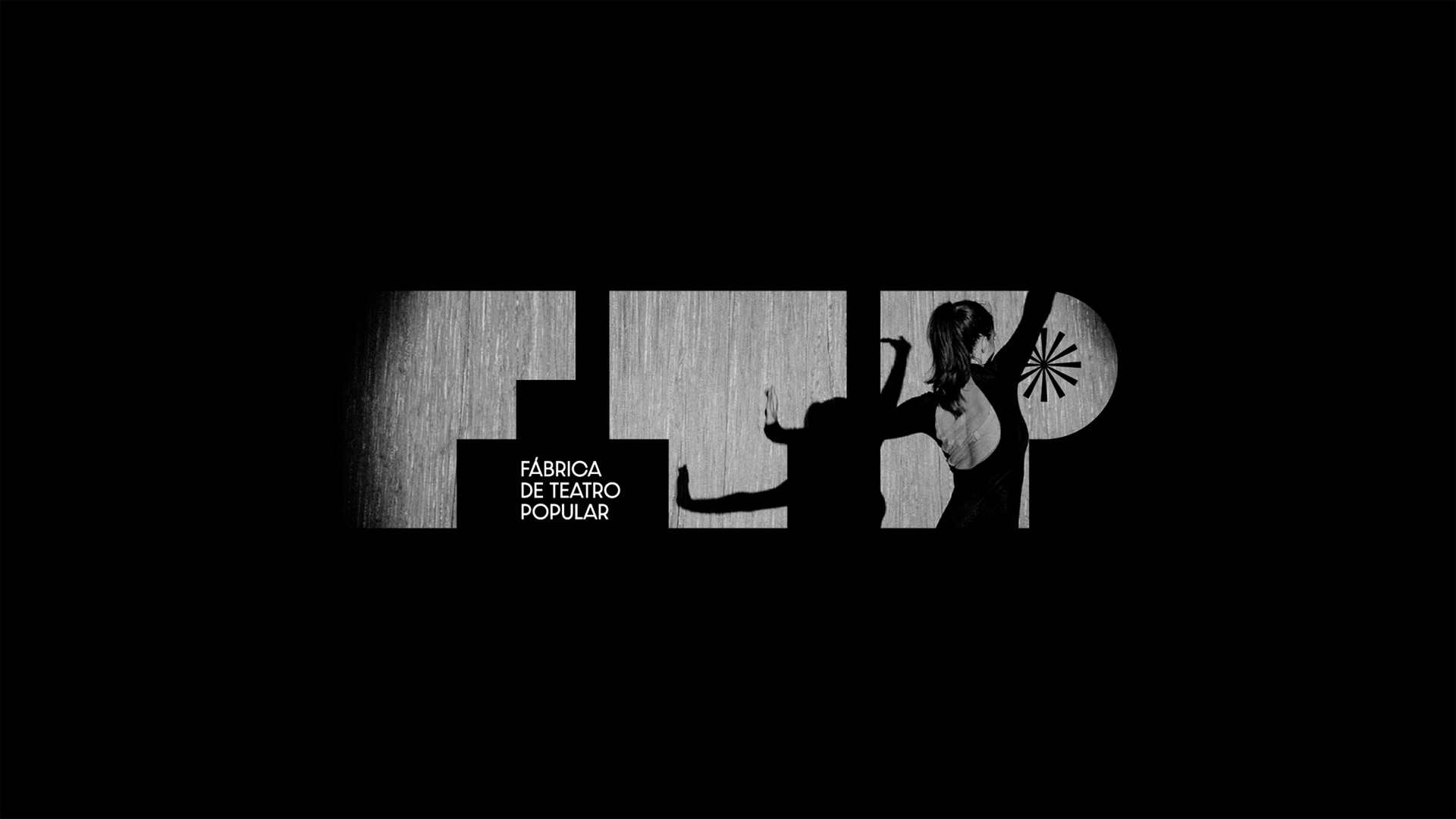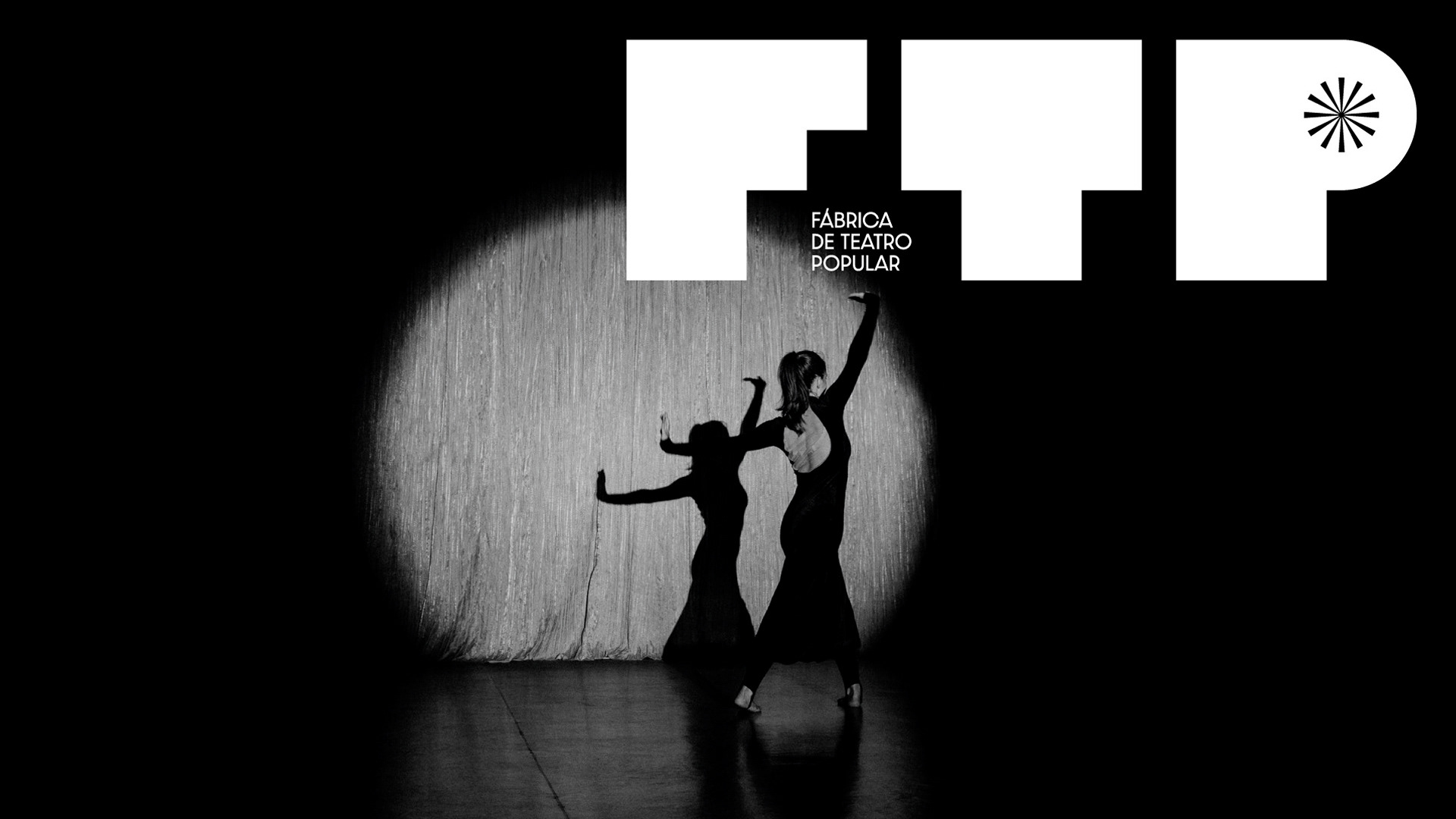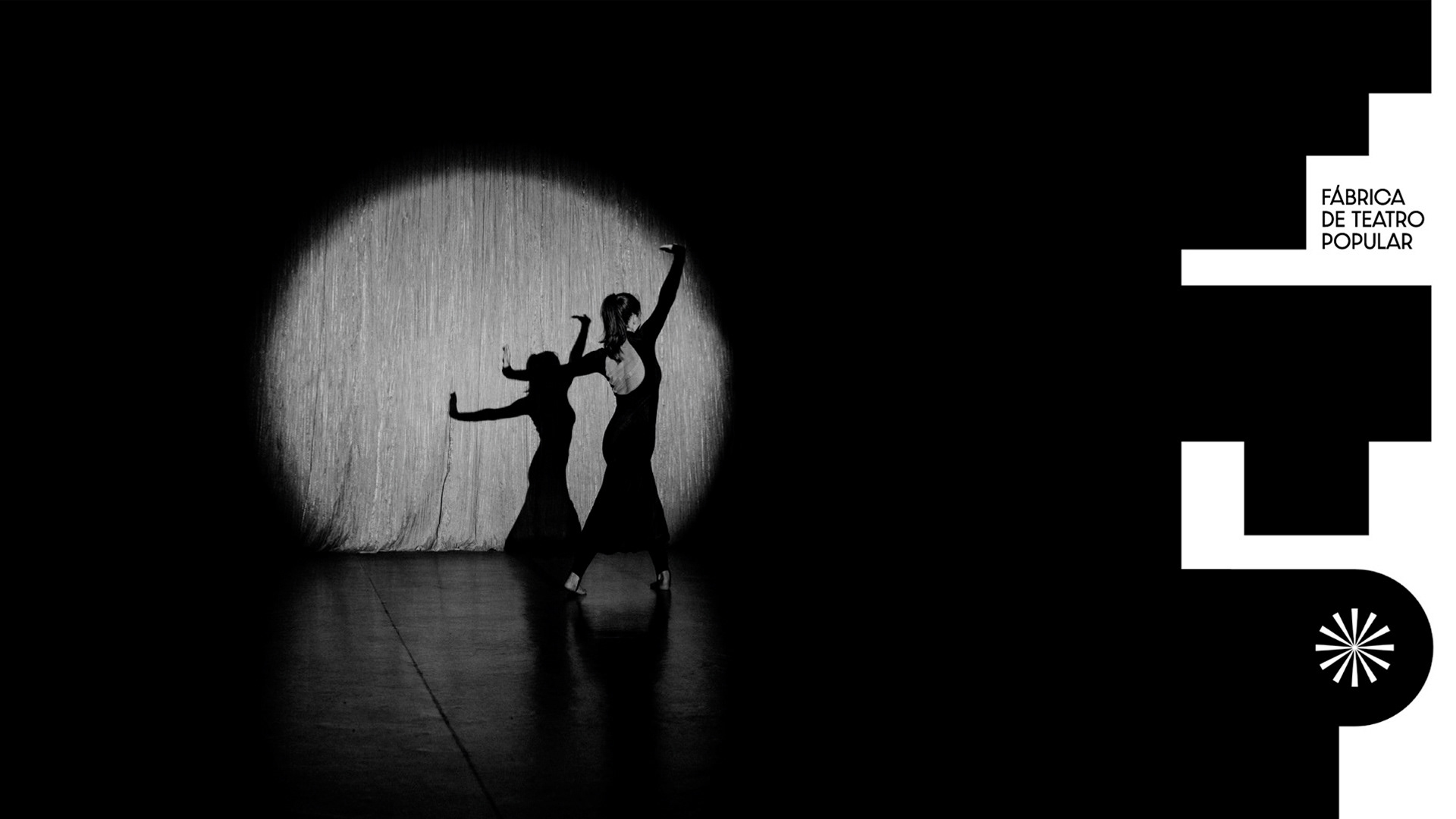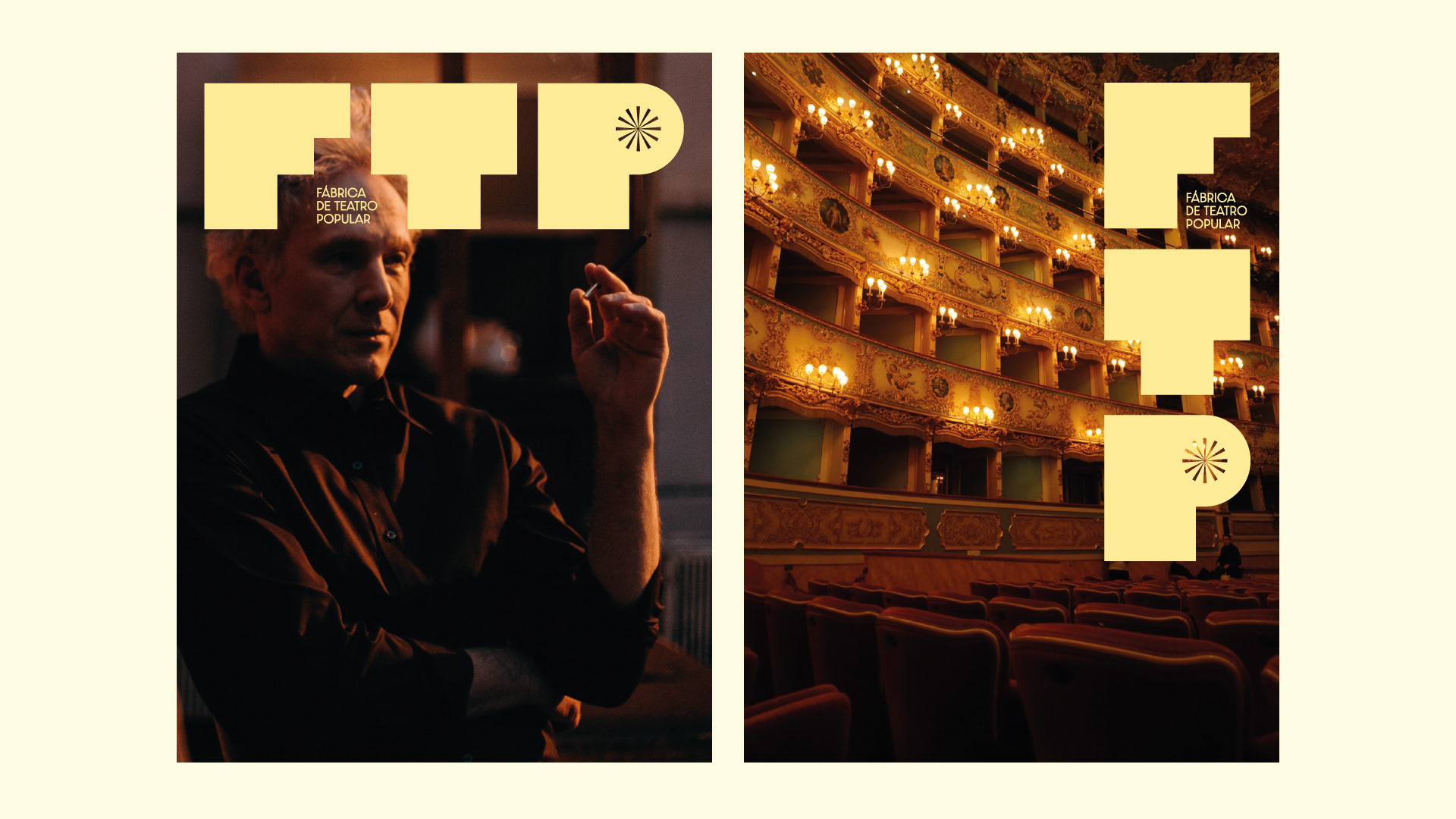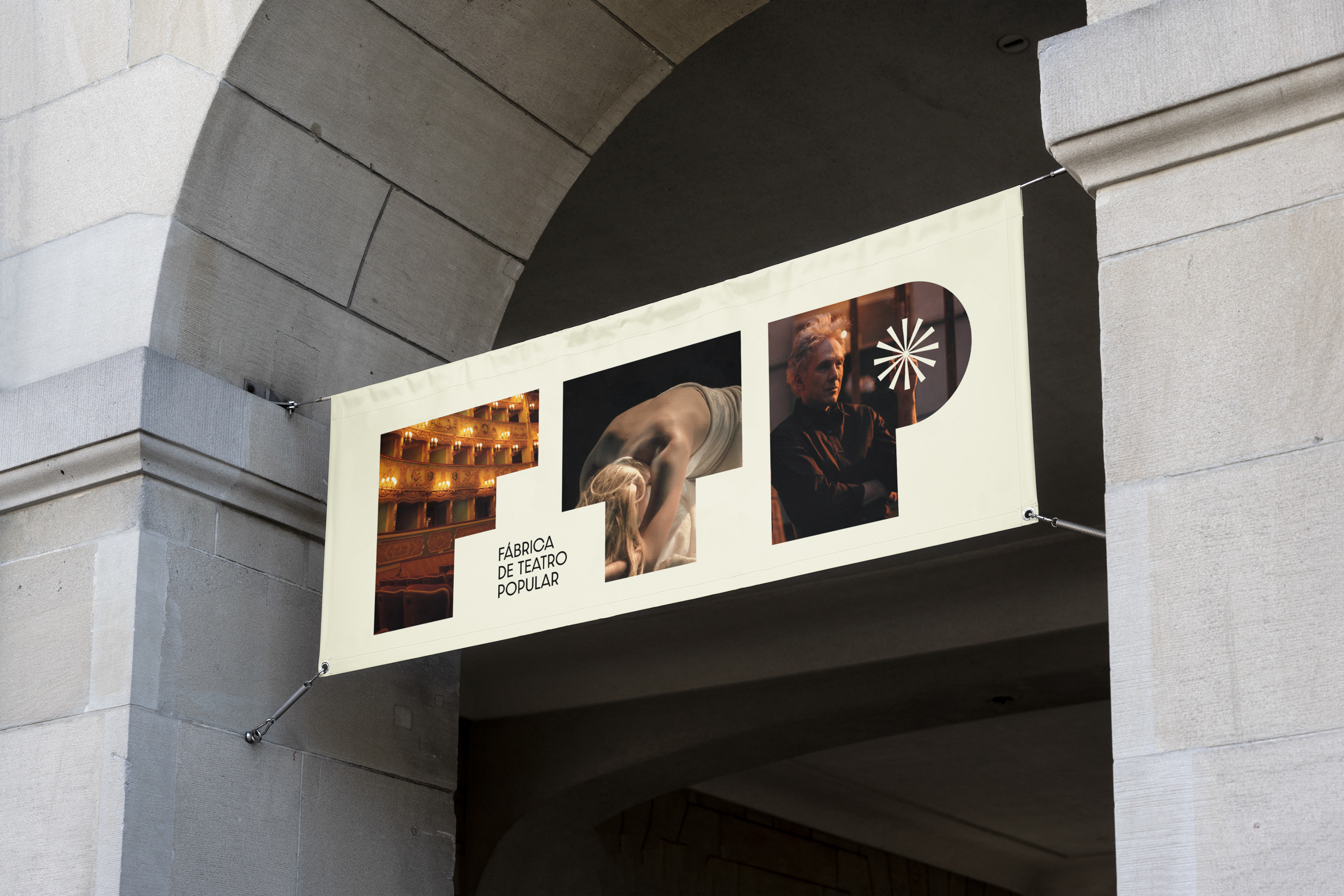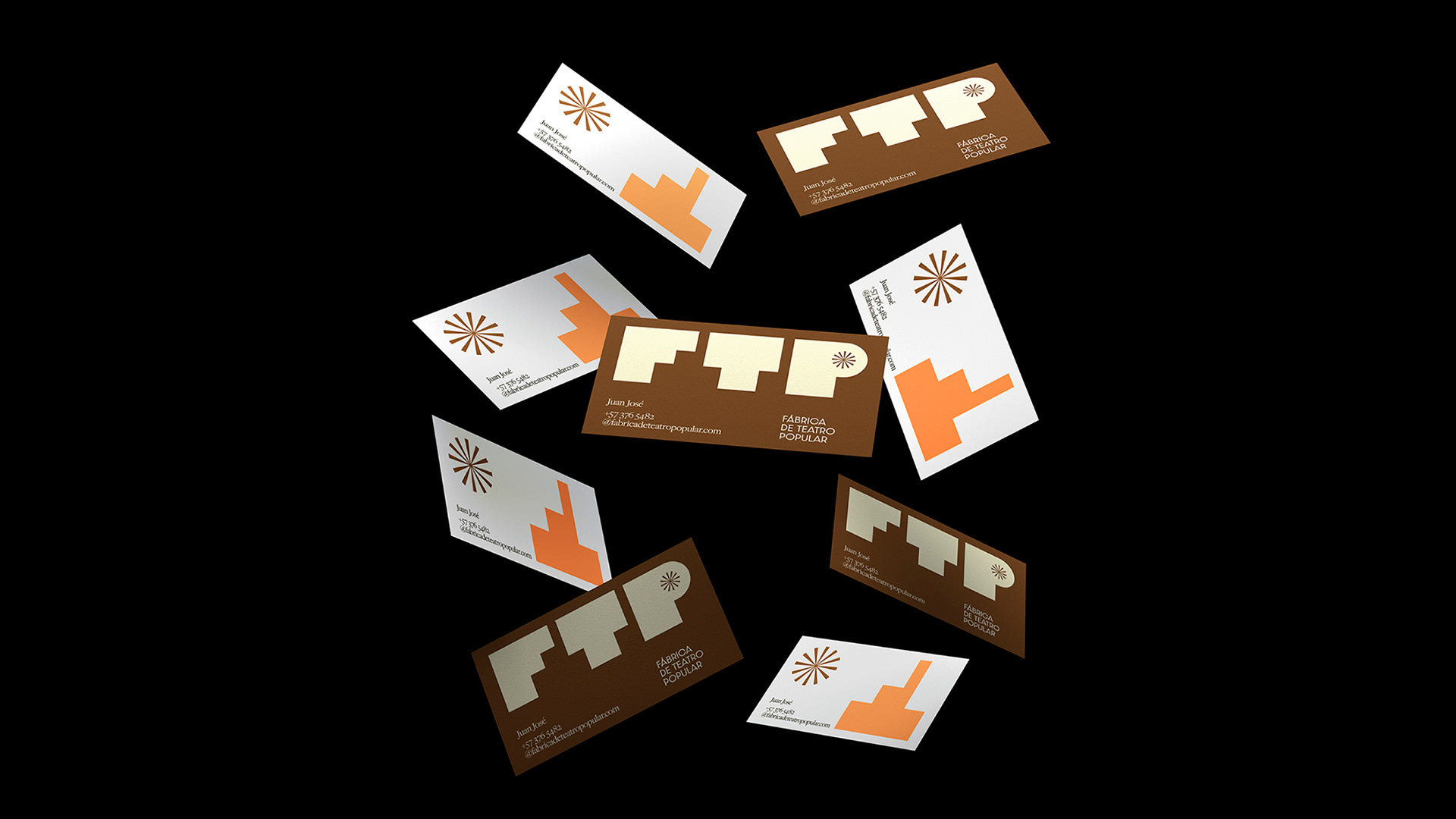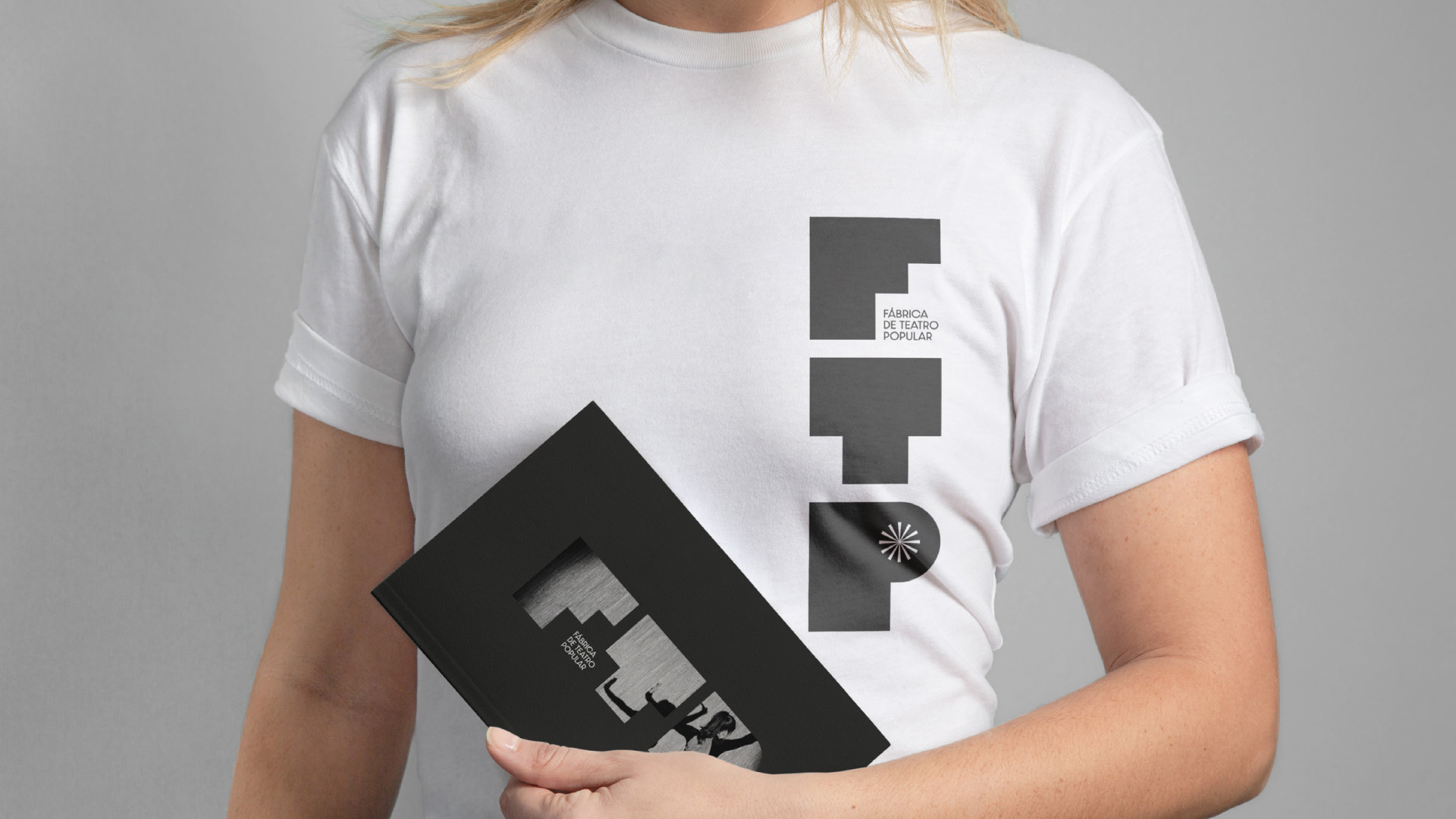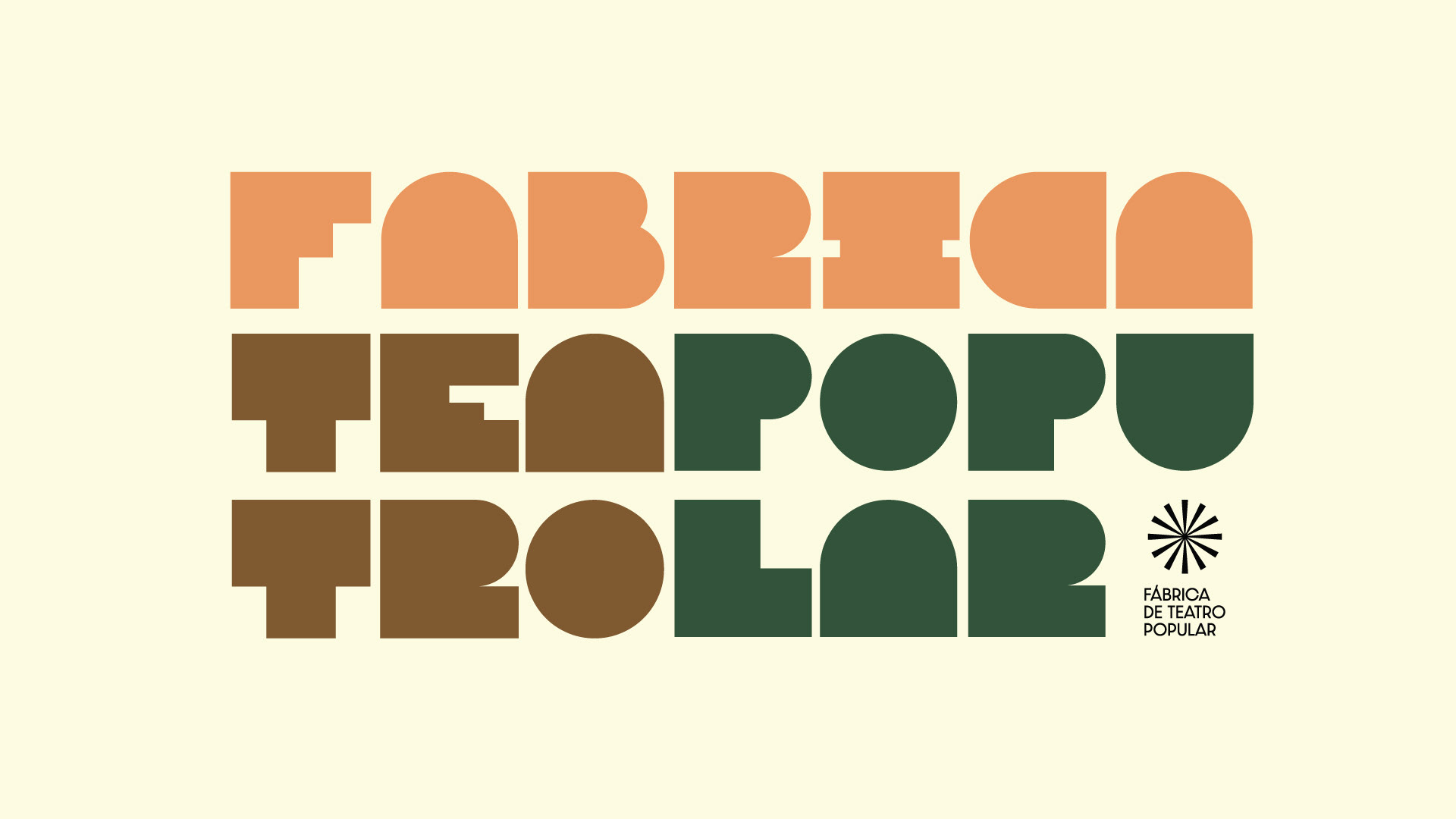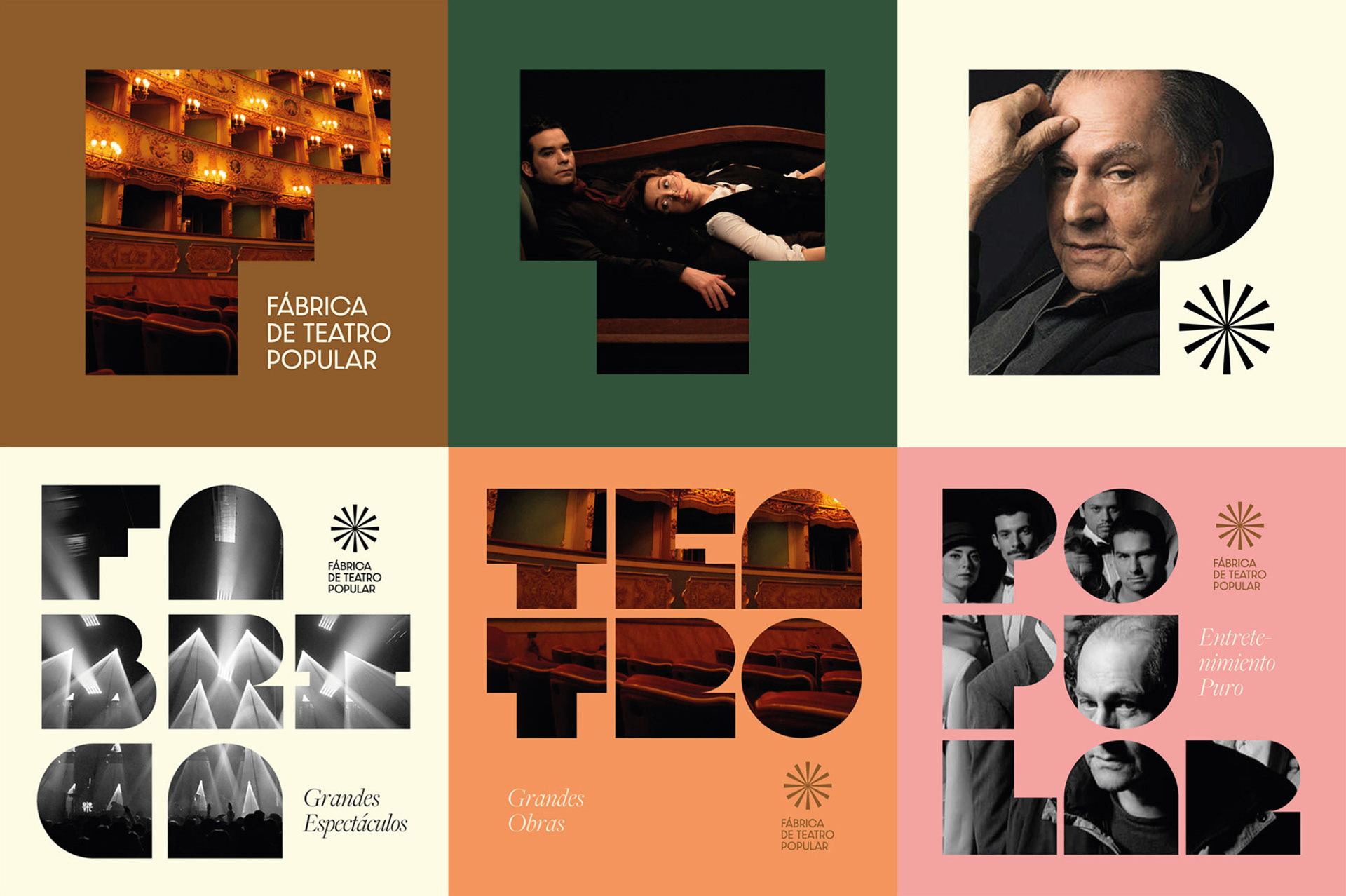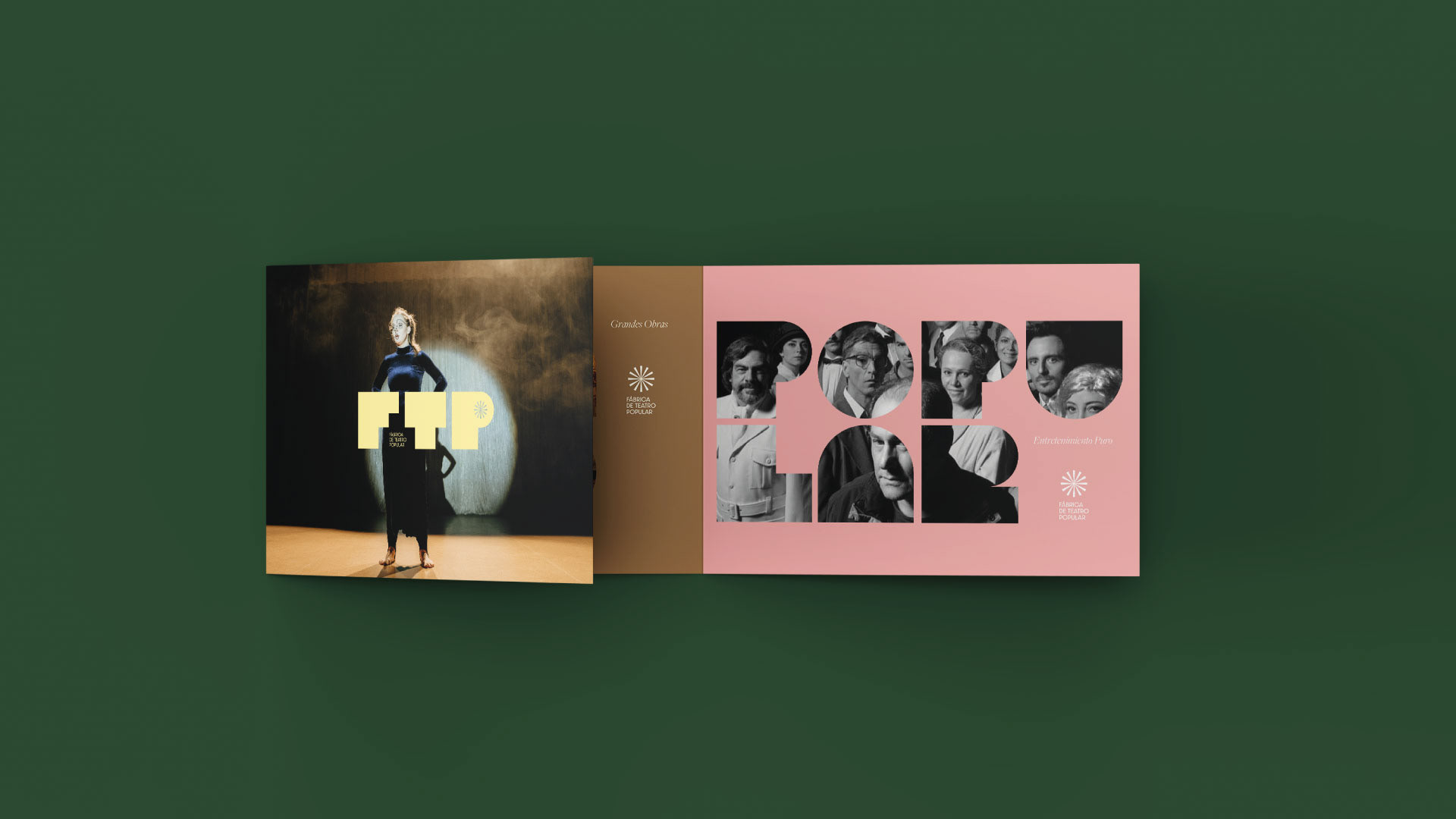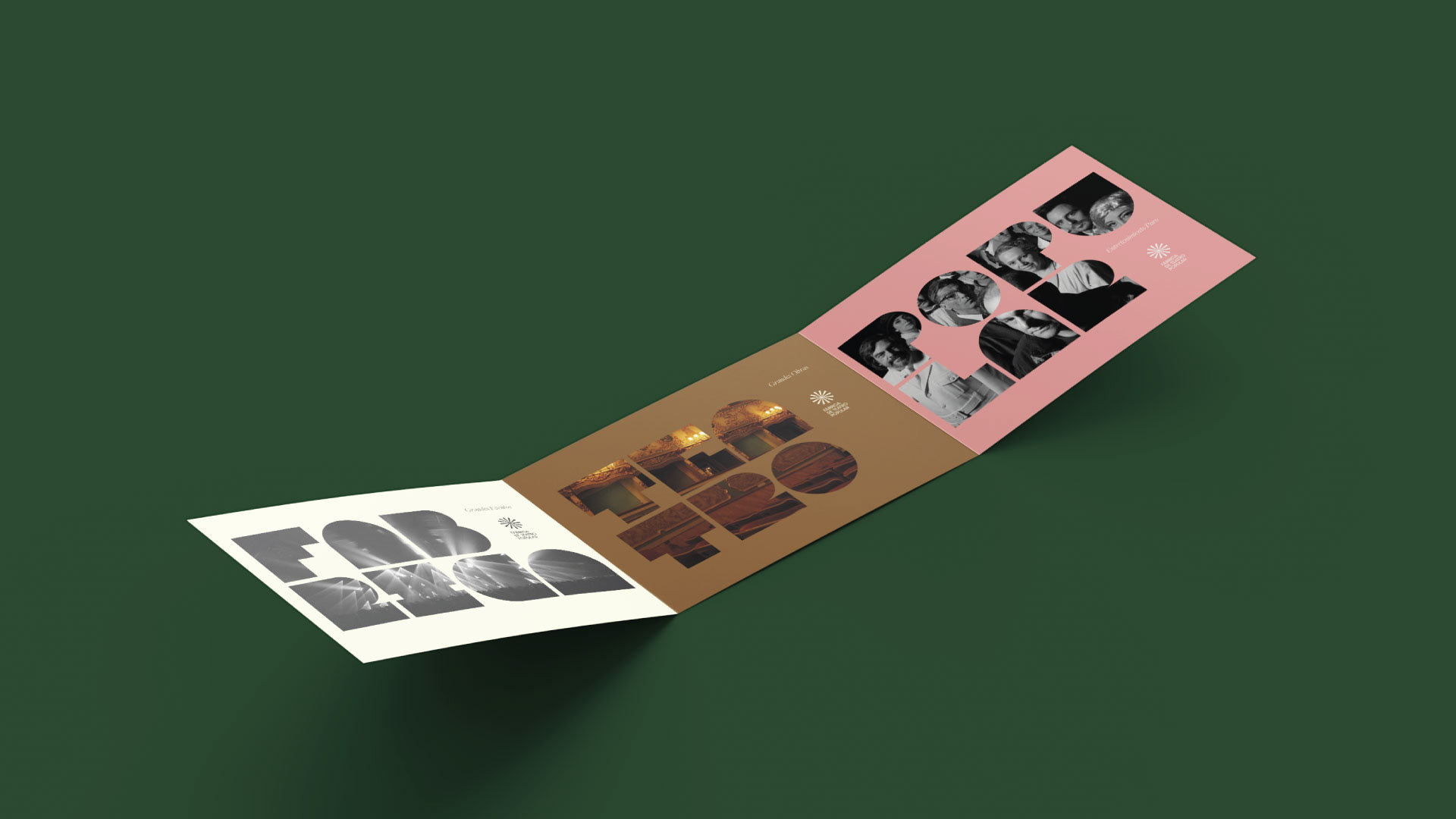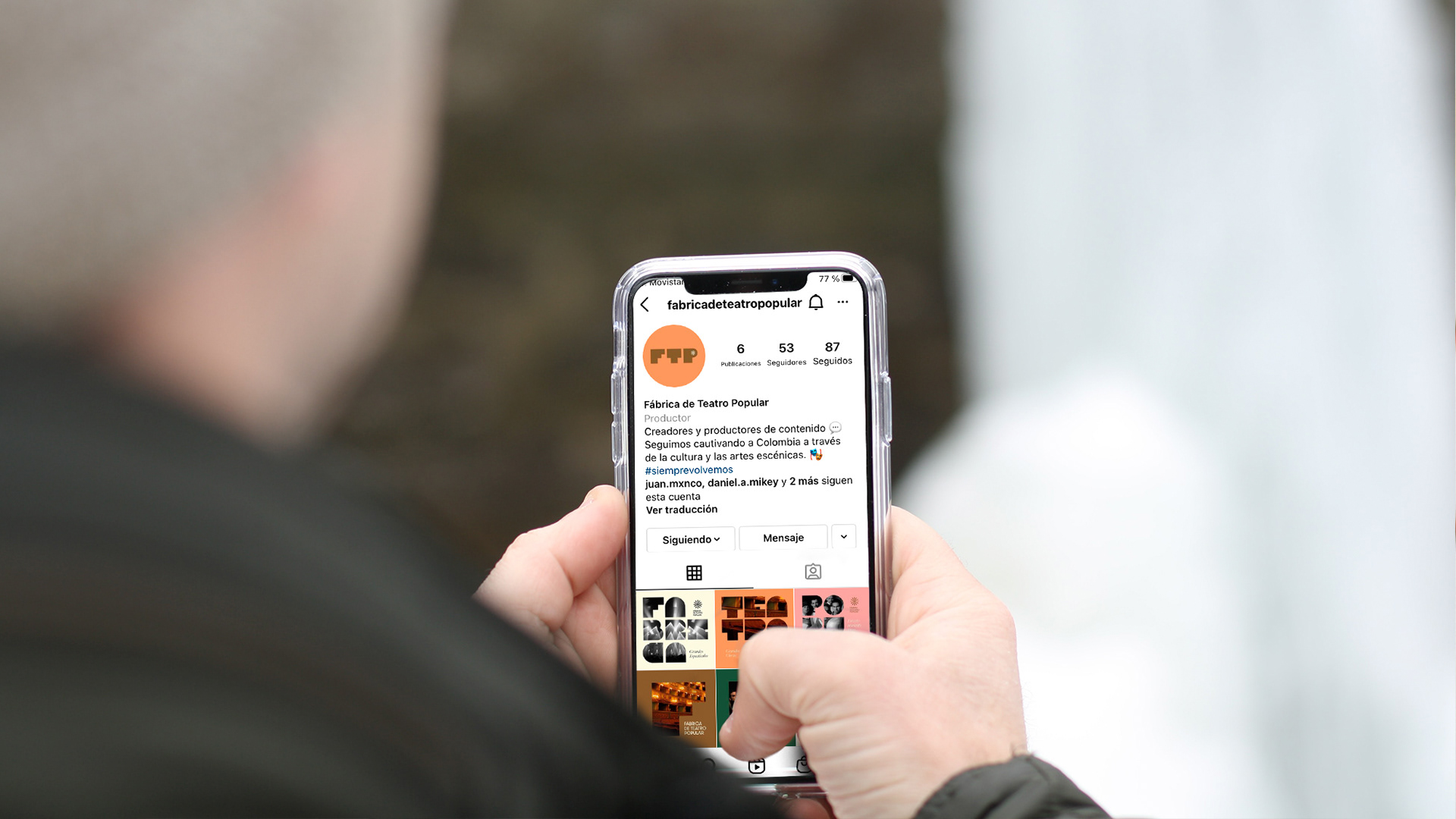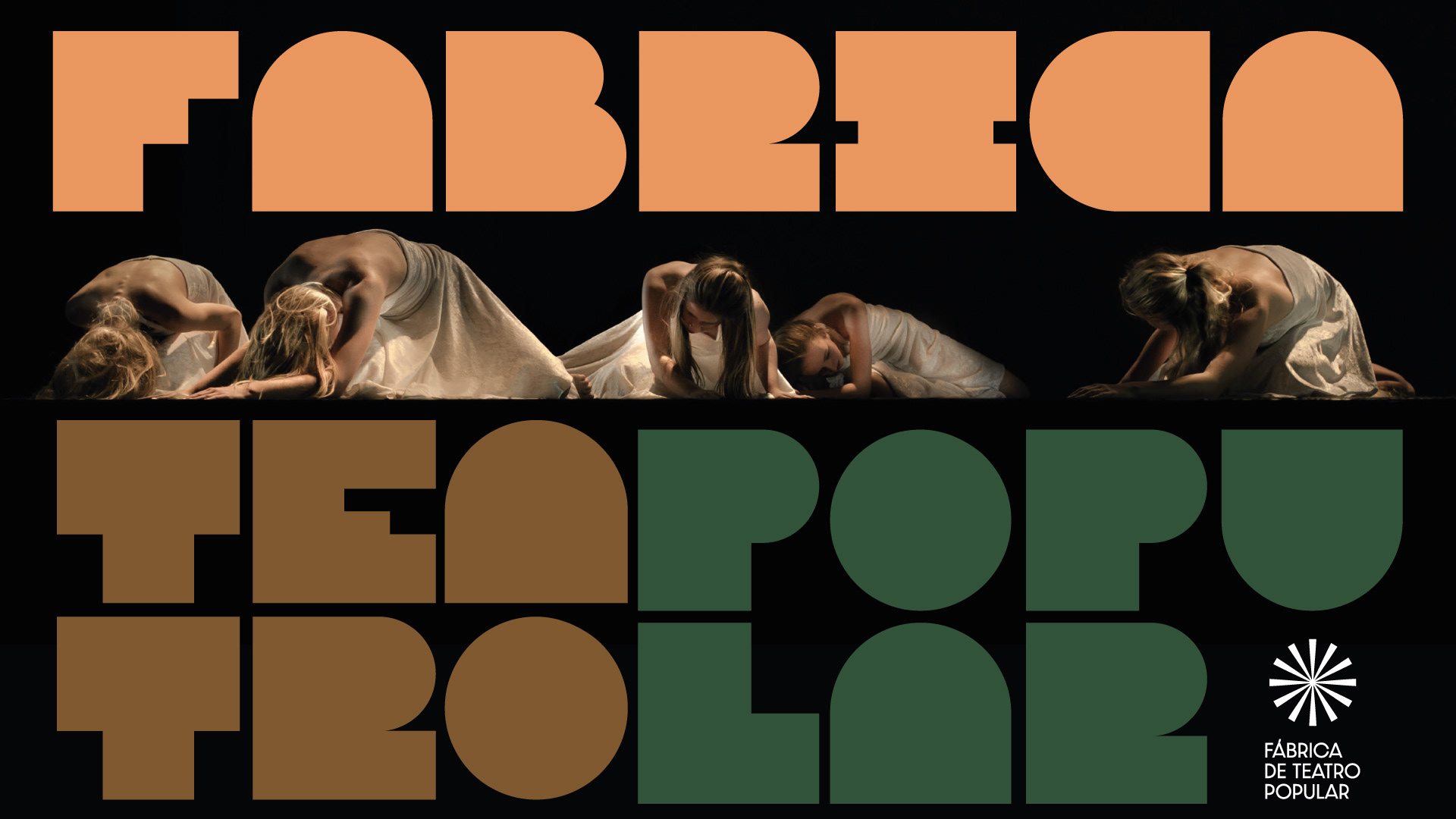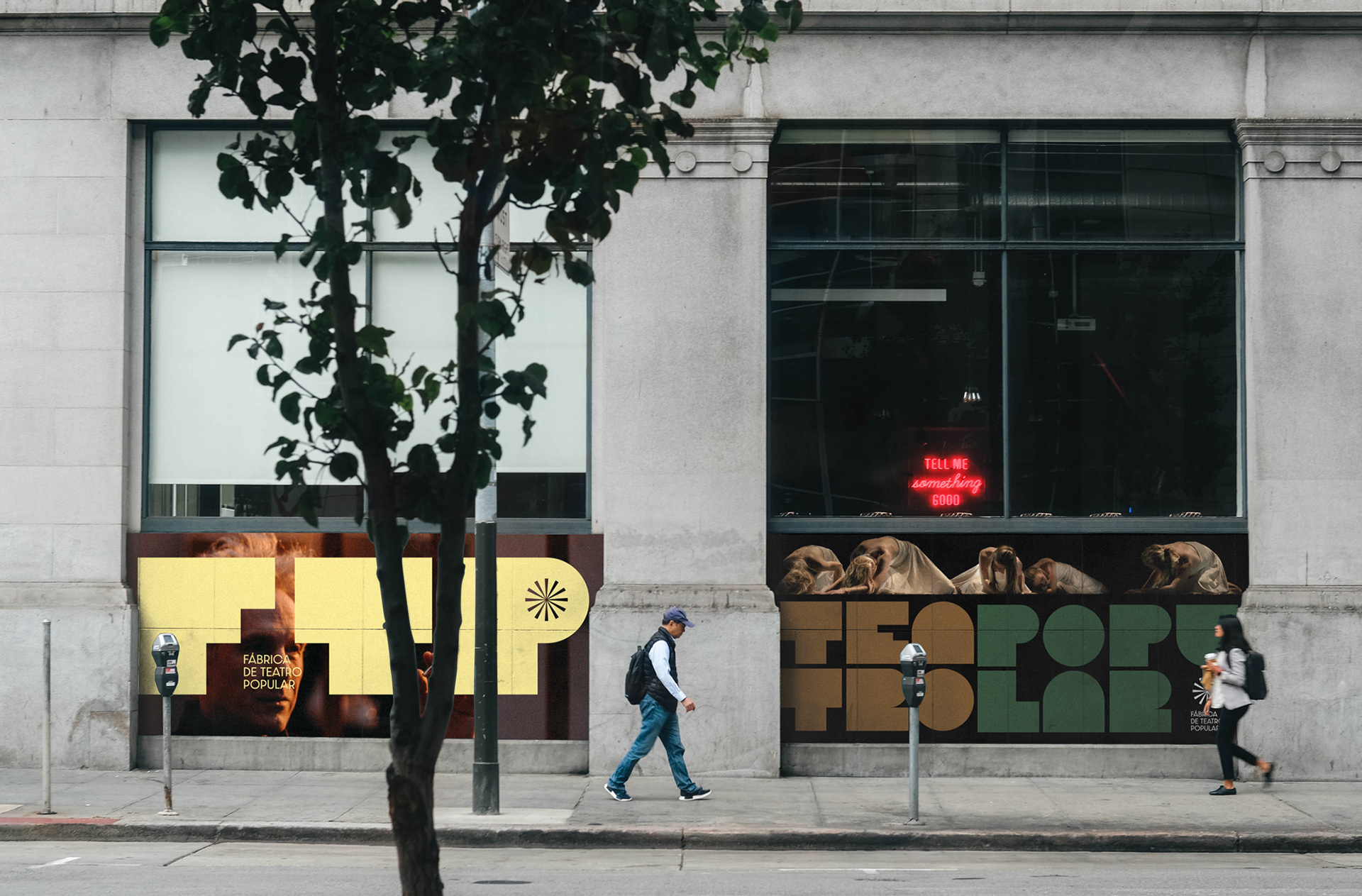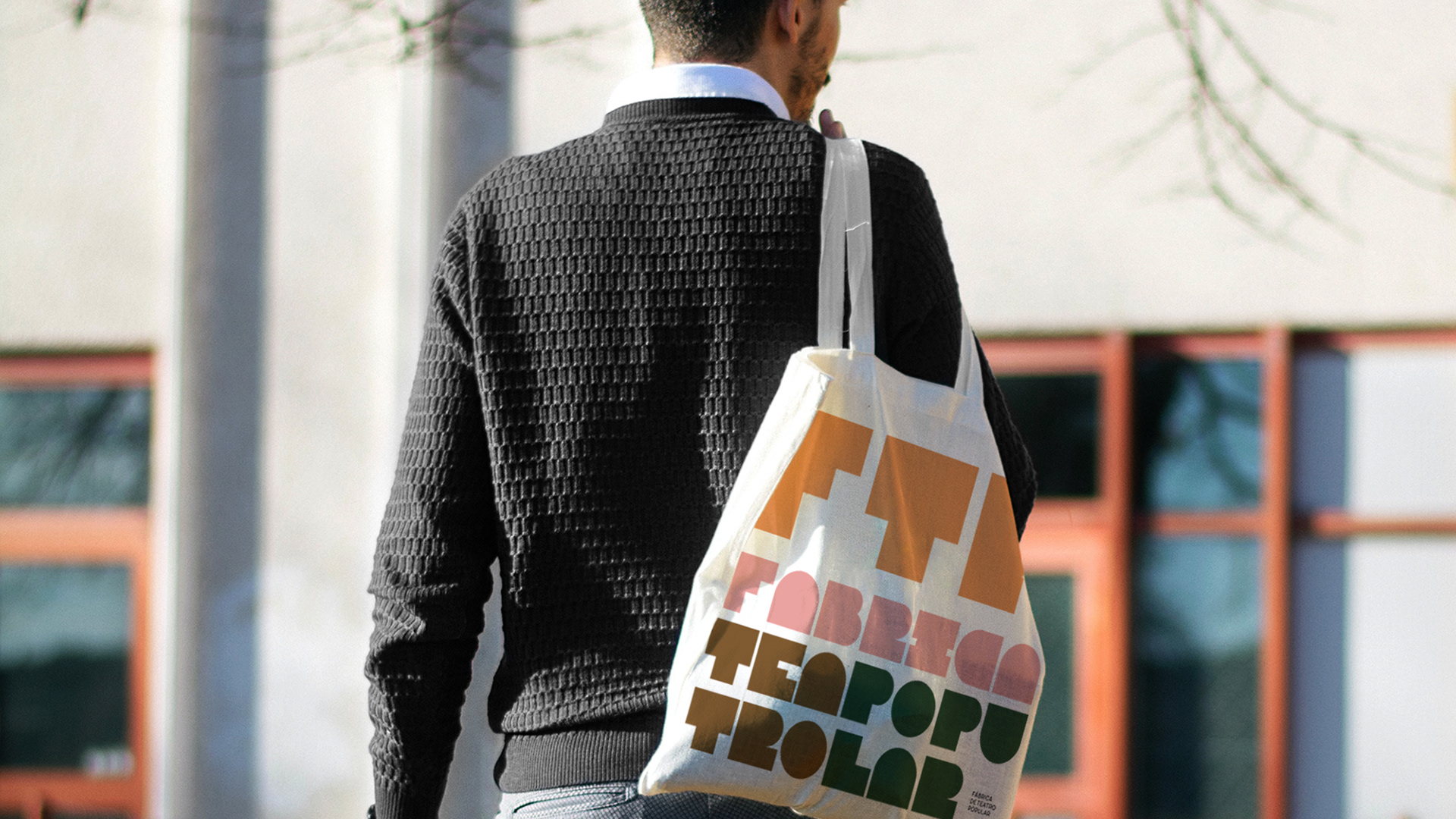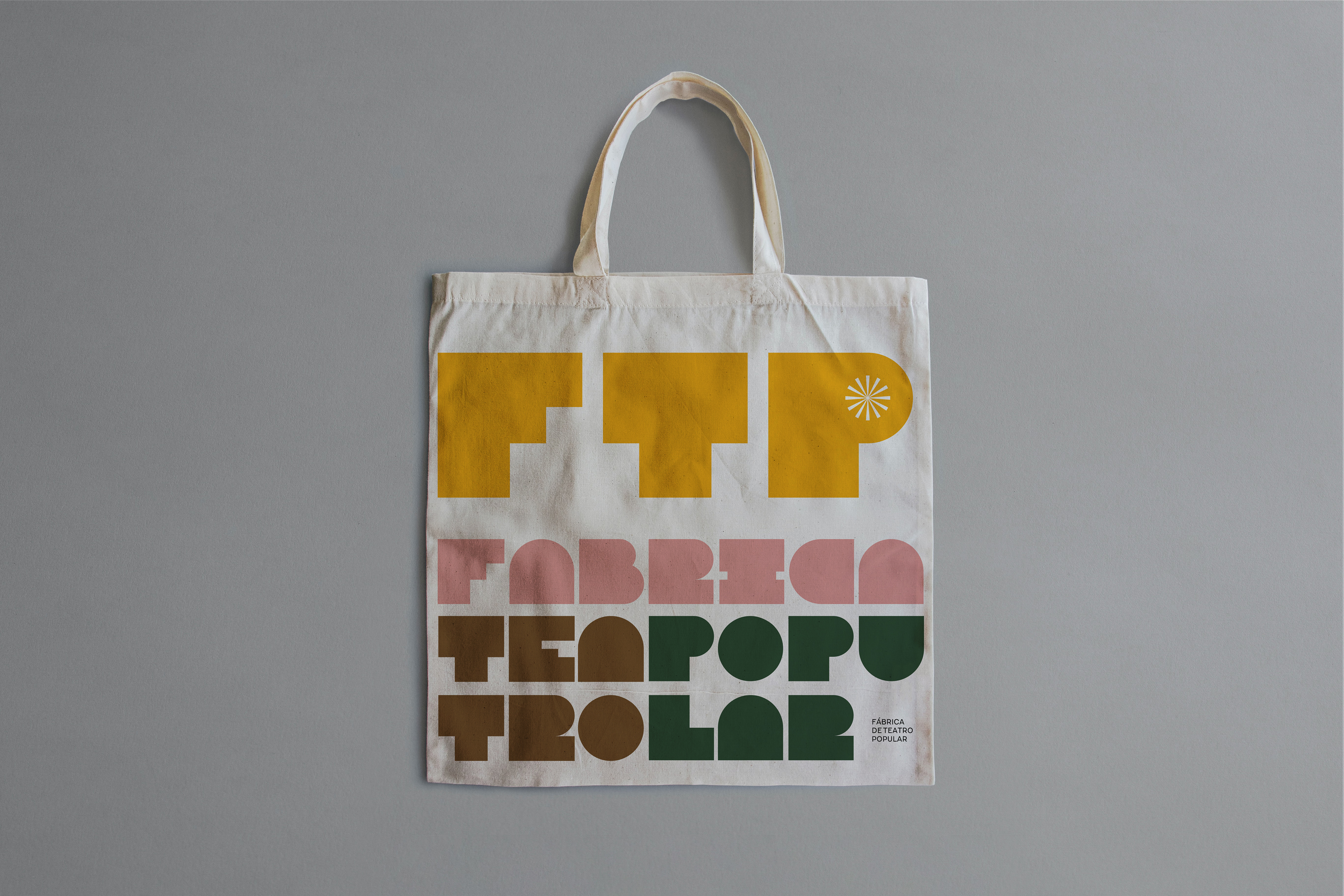 The Fábrica de Teatro Popular (Popular Theater Factory) FTP*is a project that brings together the vision of Área Visual and Dramax films on a new way of experiencing theater, through a label of creation and production of various performing arts content, immersed in multimedia universes.
An experience that changes every time the spectator attends a show; creating fantasies, imagining worlds, inventing scenarios, making theater!
A bold brand that is also dynamic and variable, composed of a system of basic shapes that allude to the architecture of a theater, forming its initials FTP*, and hidden in its counter shapes, there's an isotype that represents the Factory.
La Fábrica de Teatro Popular makes a journey to the past paying homage to the vision of Jorge Alí Triana (founder of the Teatro Popular of Bogotá) of a theater that is popular and humanist that proposes culture as a source of entertainment. And it returns with new ideas and over 30 years of experience, to put great works on the stage, on TV, in the cinema, and in the new digital media.