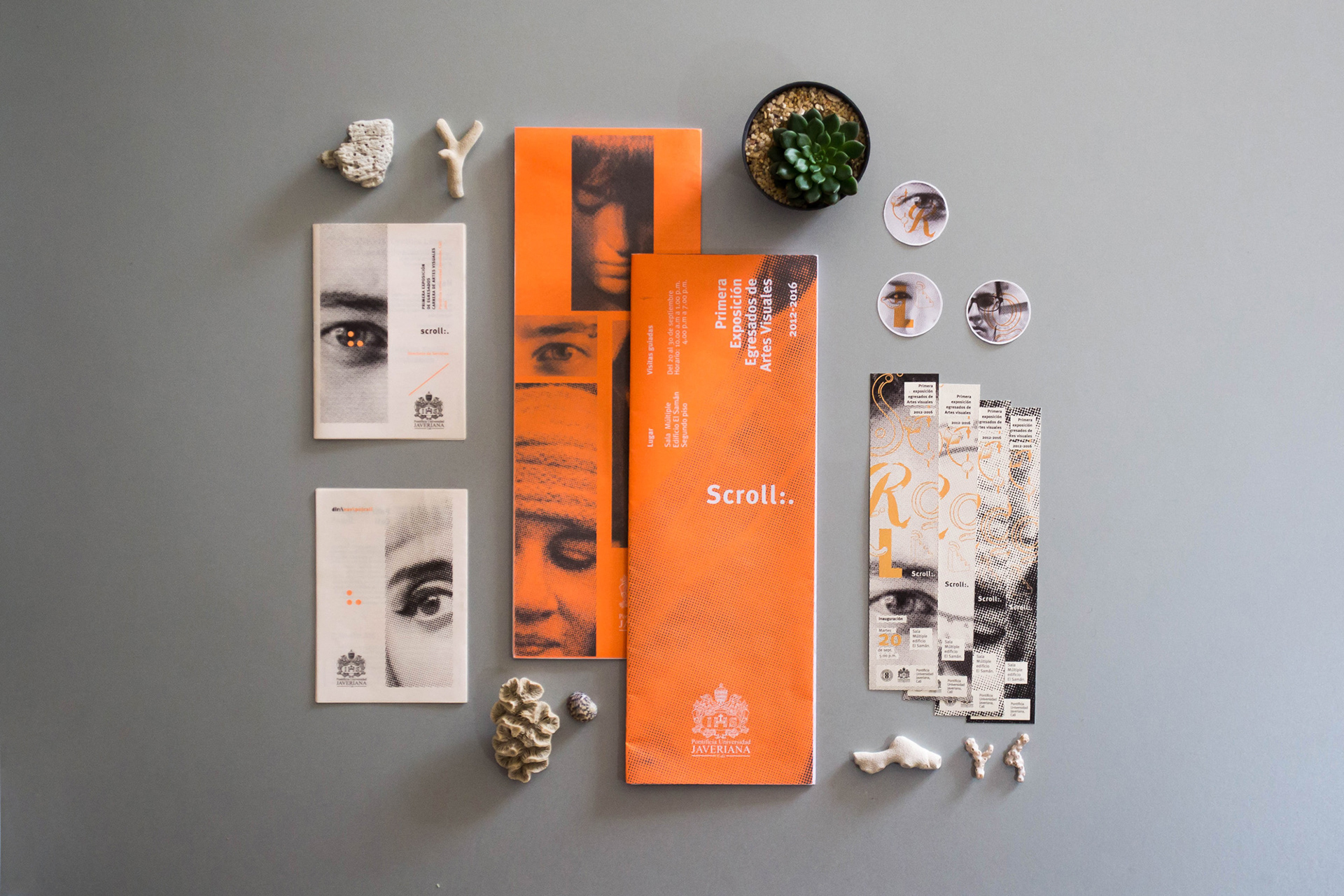 Scroll

is the first Xaverian University Visual Arts gaduates exhibition. Structured towards 4 curatorial devices: exhibition, video projections, conferences and a services directory, dialoguing with the multiple fields that they, as students, address in their professional development.
We developed hand brochure displaying the itineray of activities, the artists directory, tag stickers, invitations, and exhibition guide for the exhibition.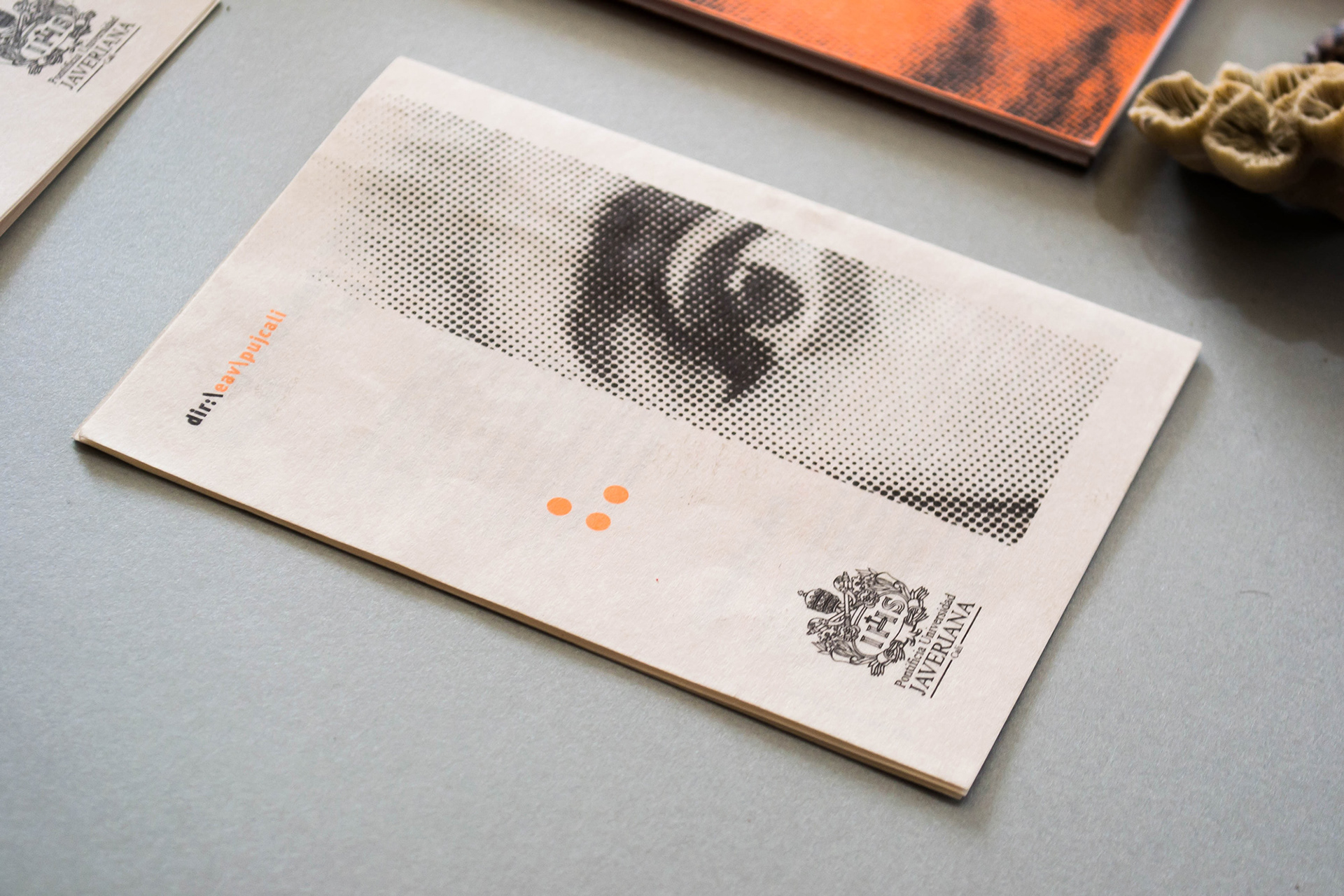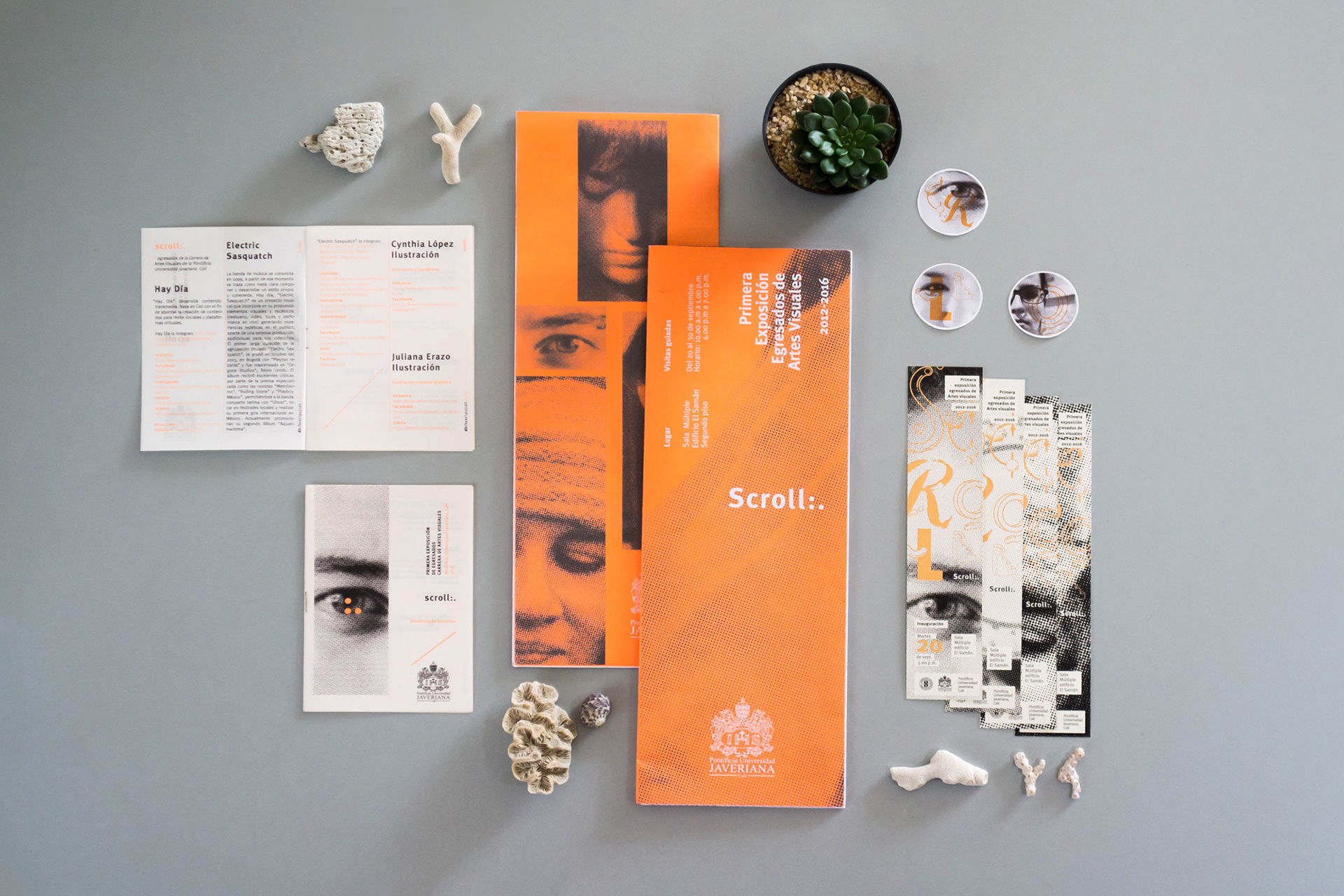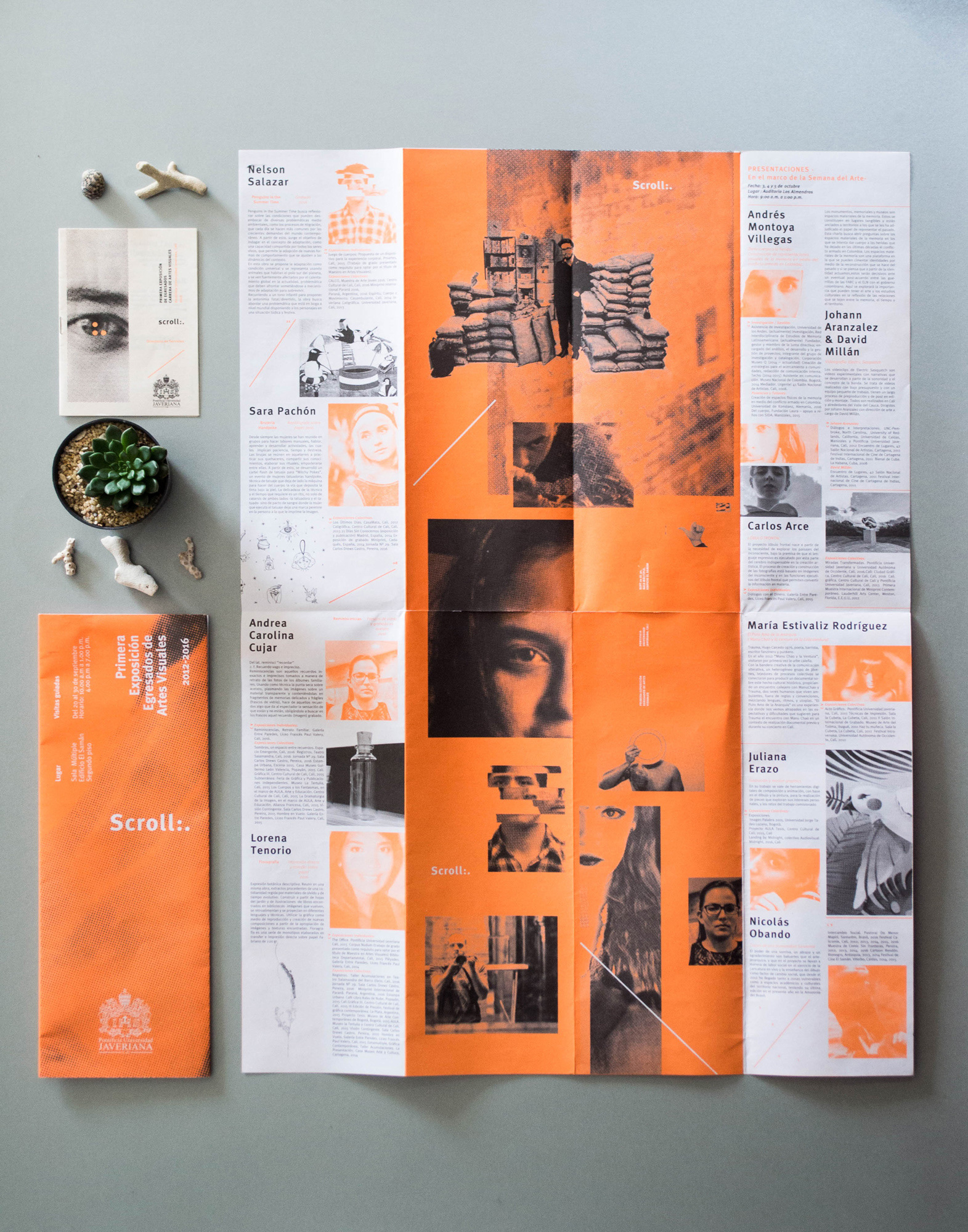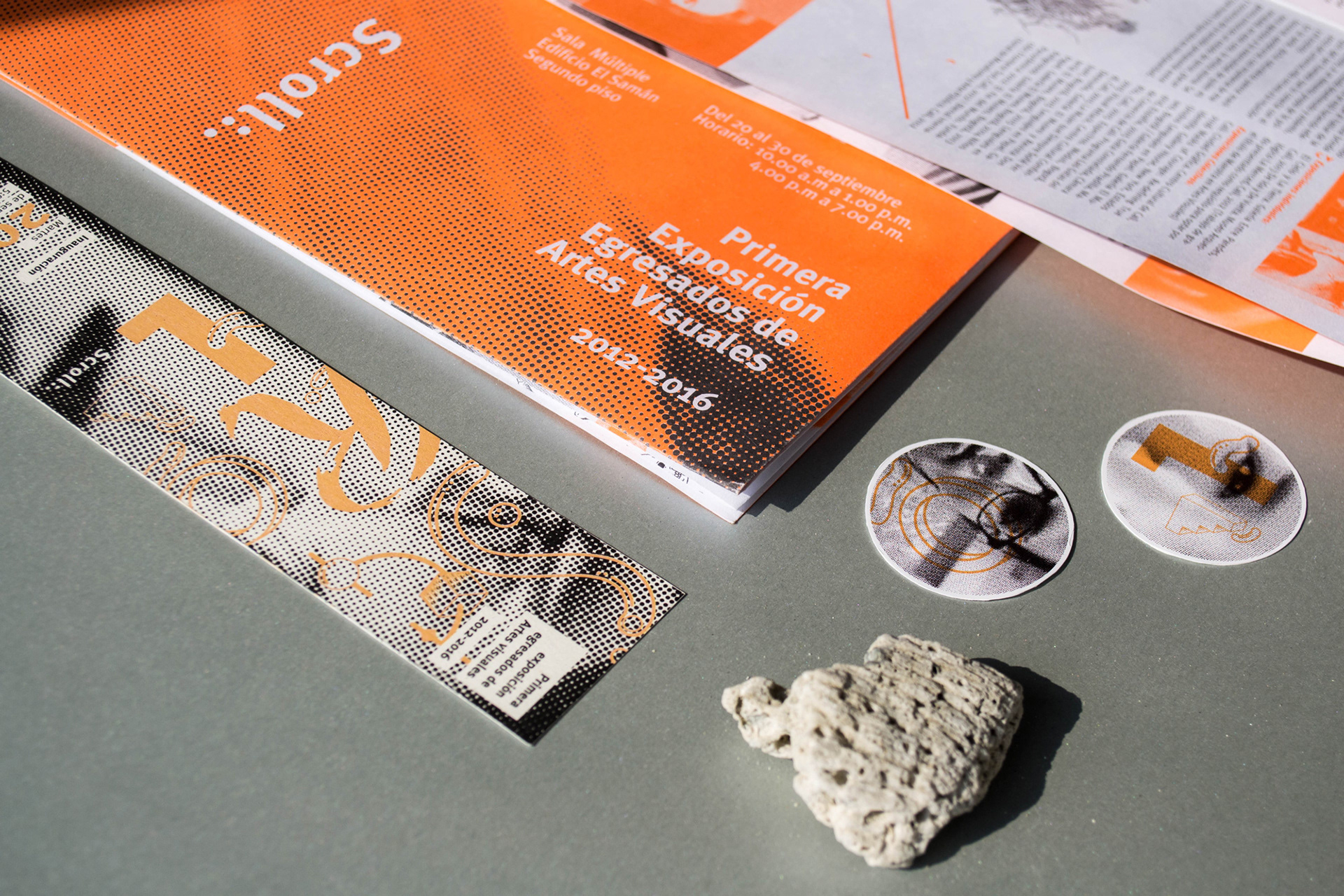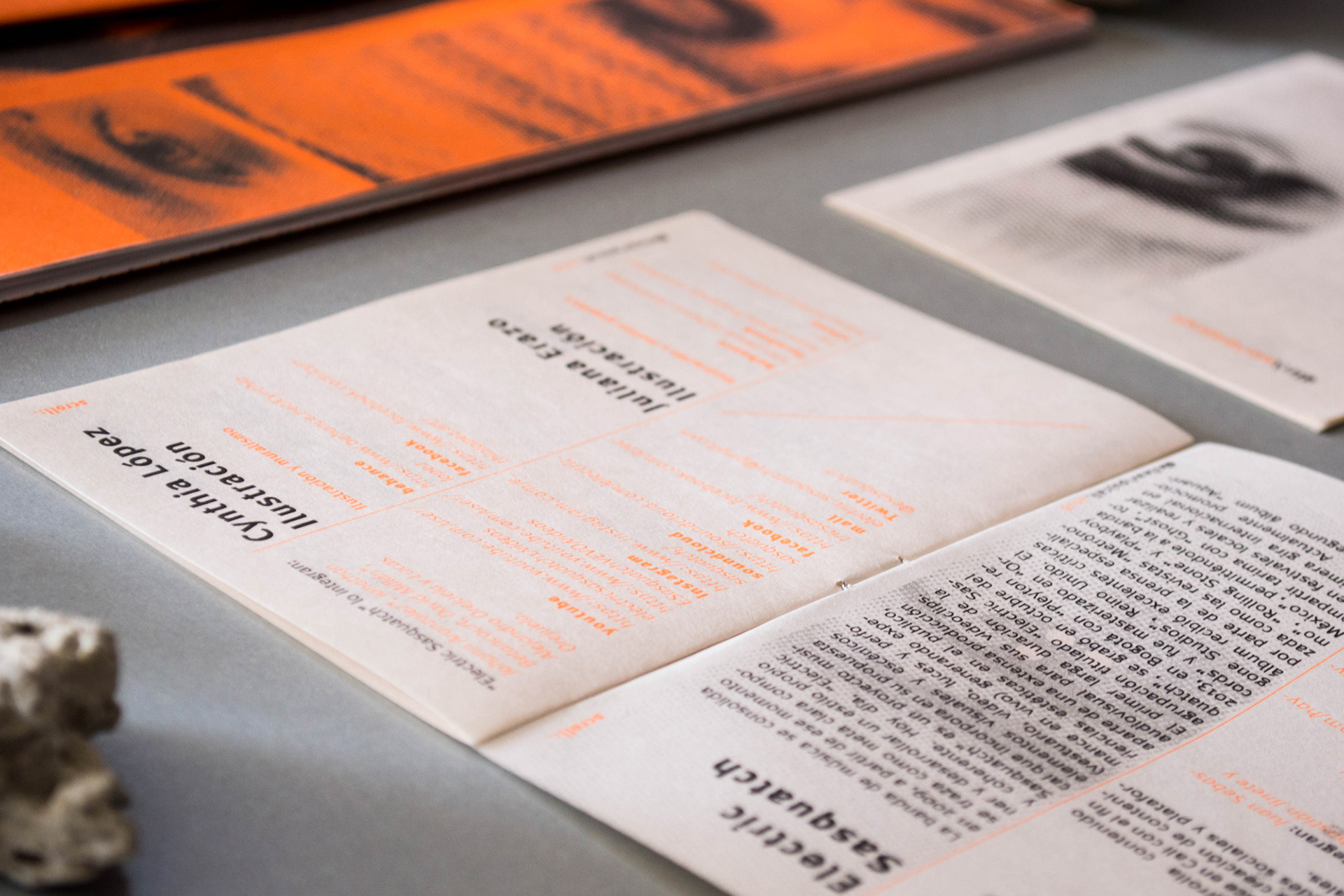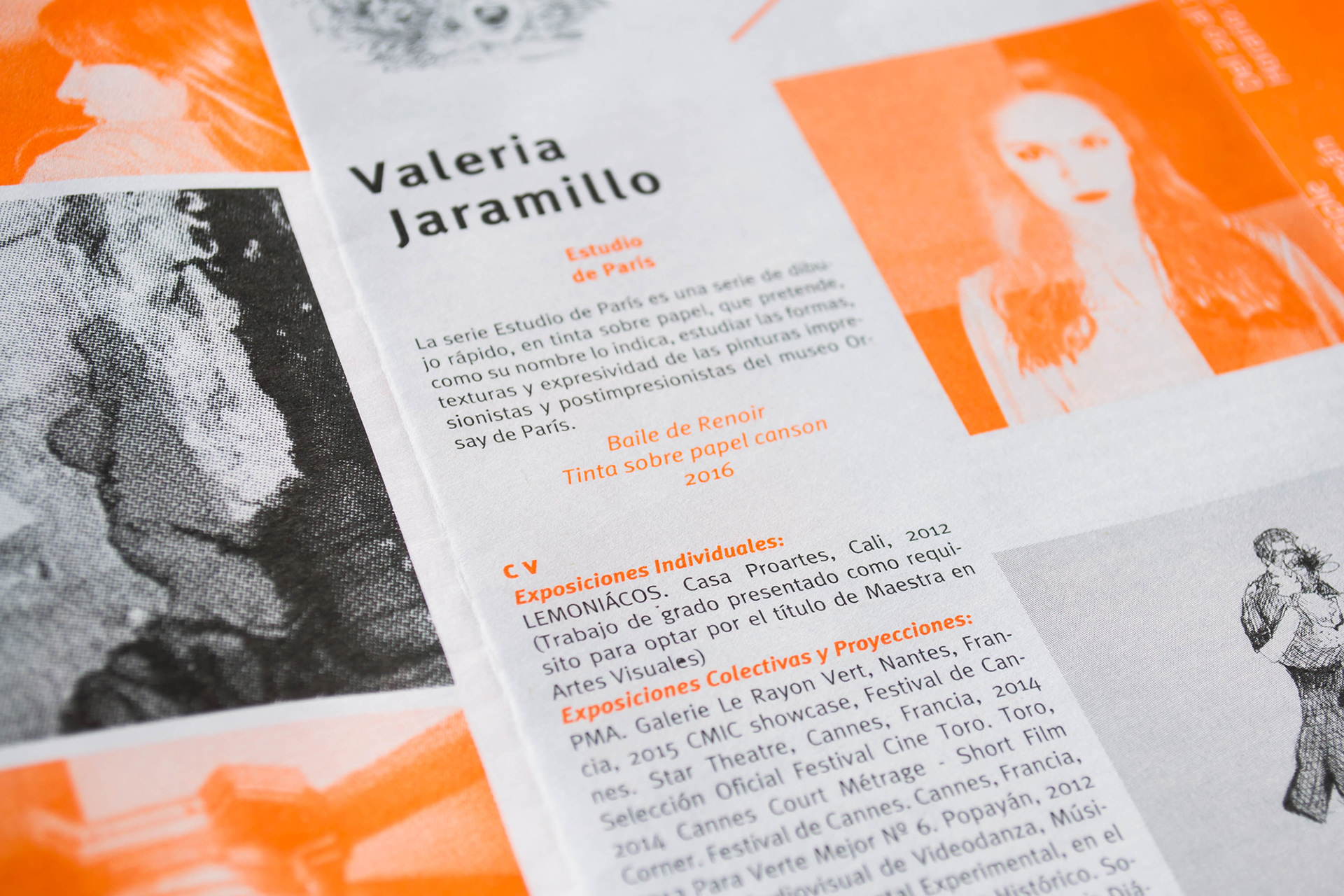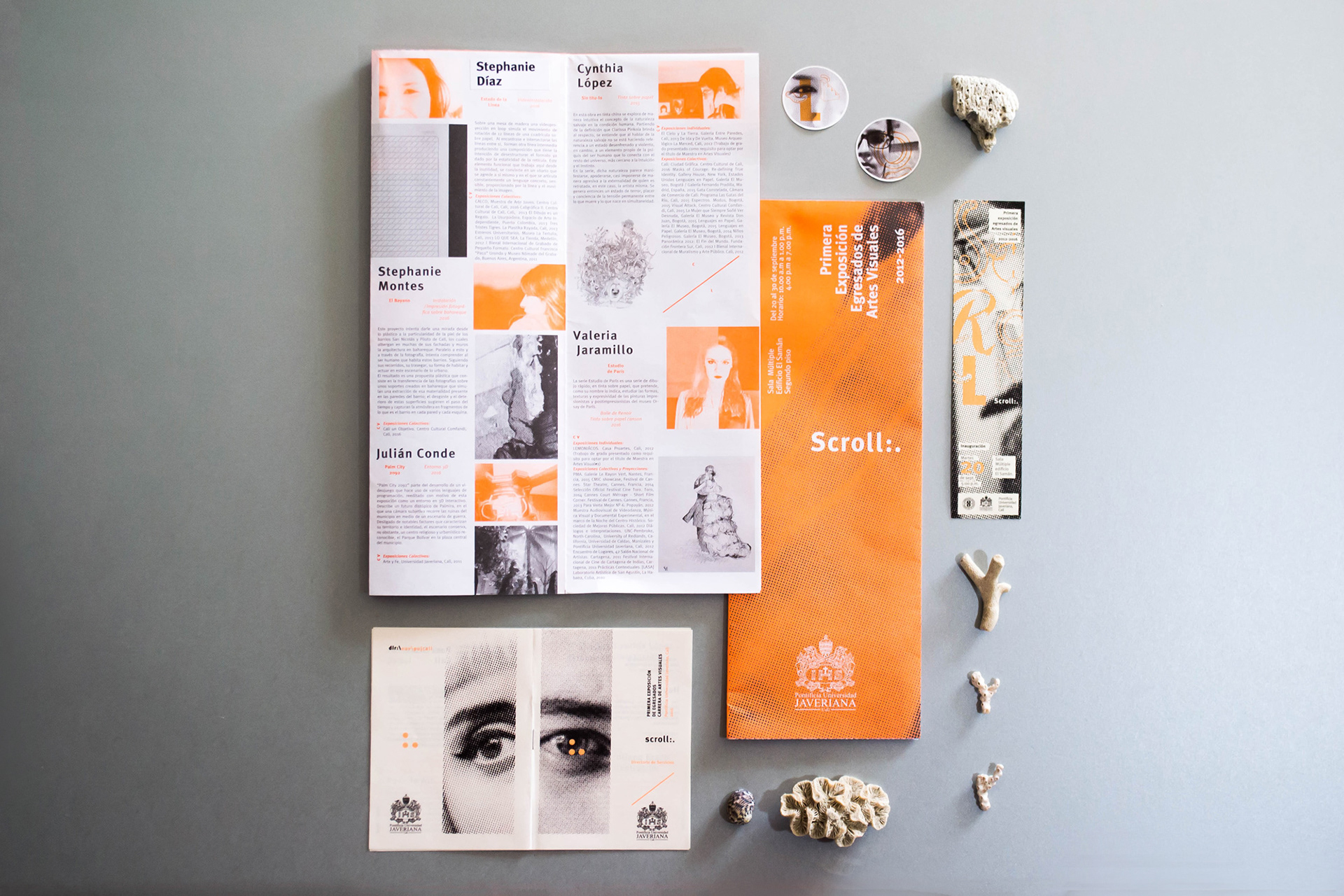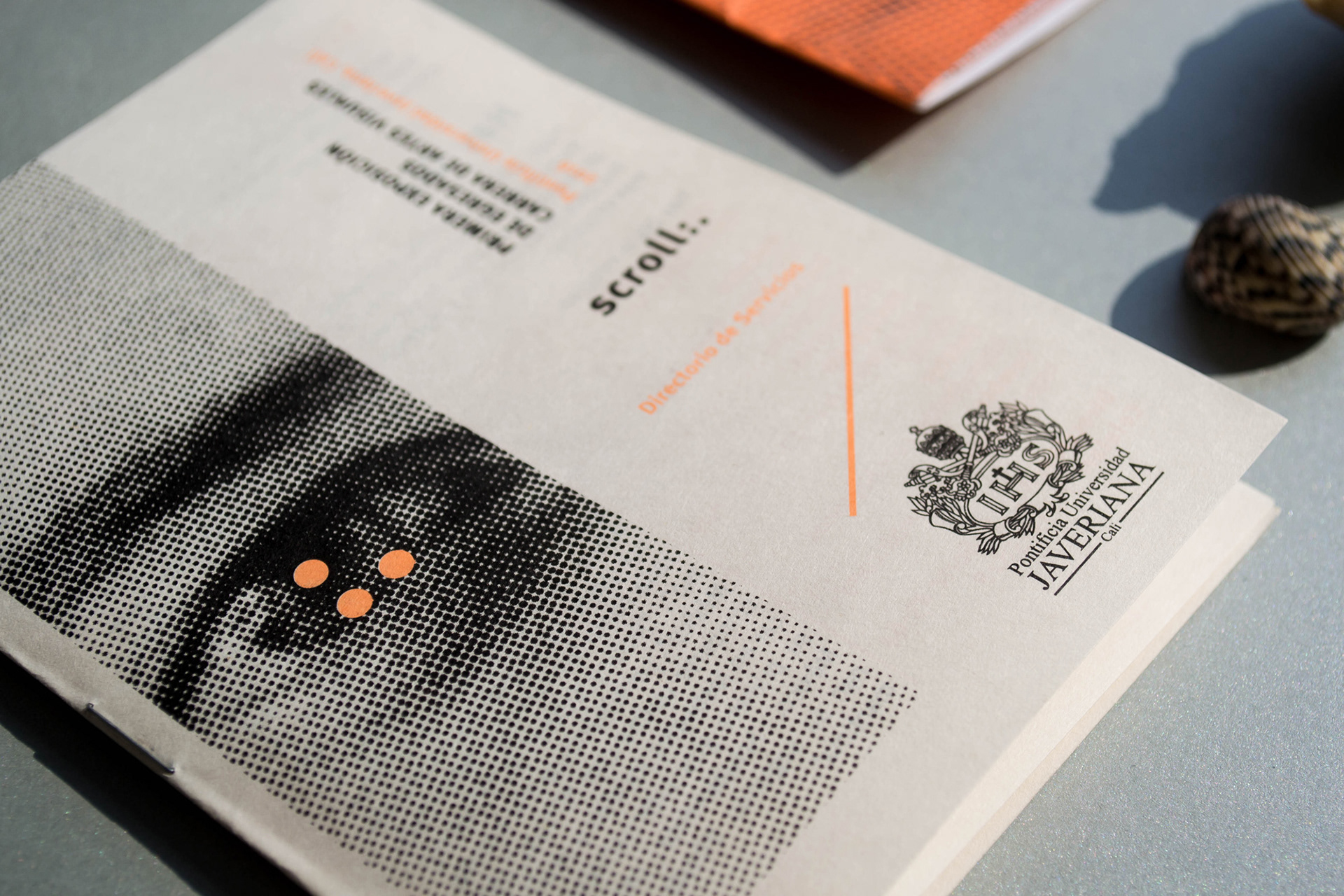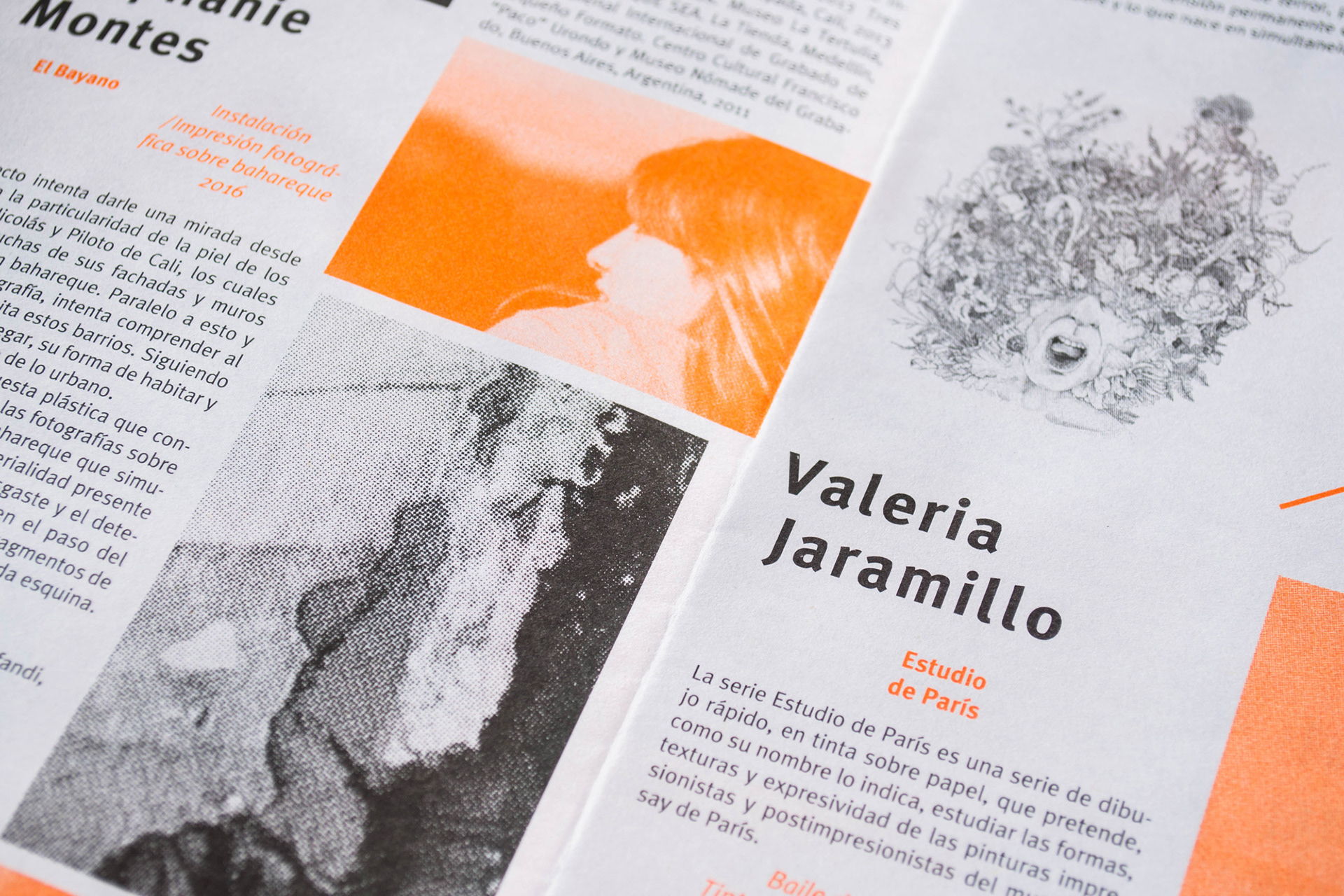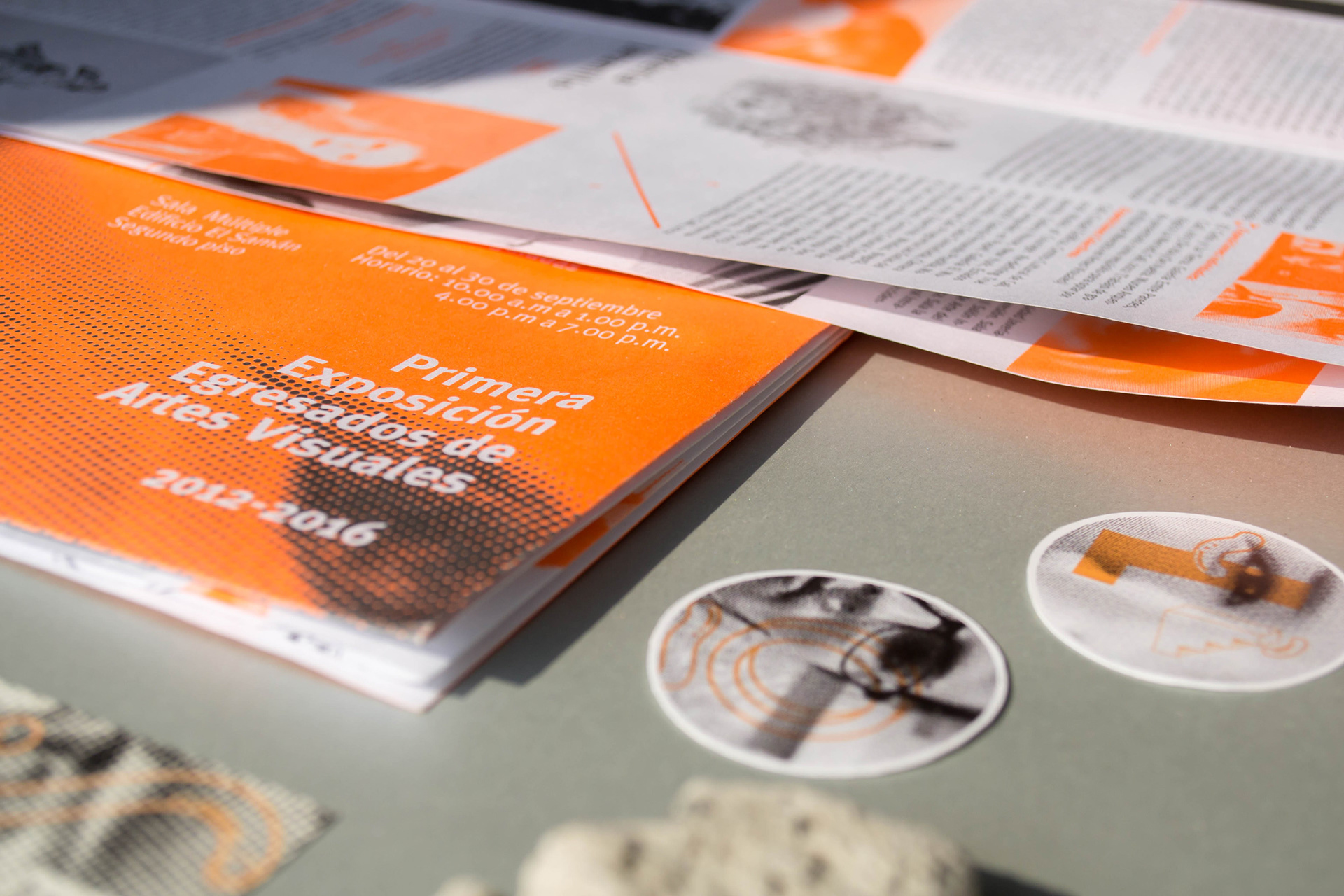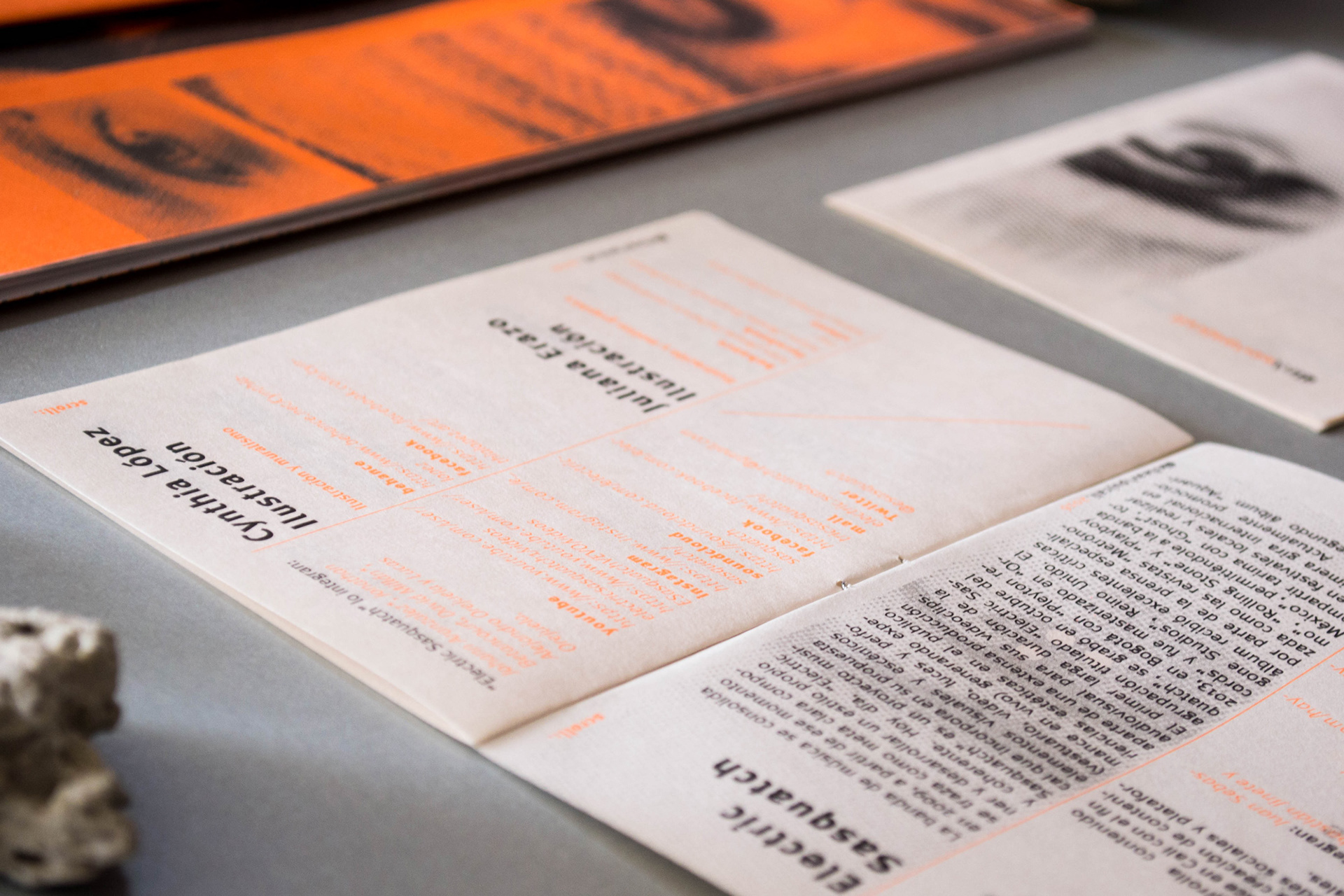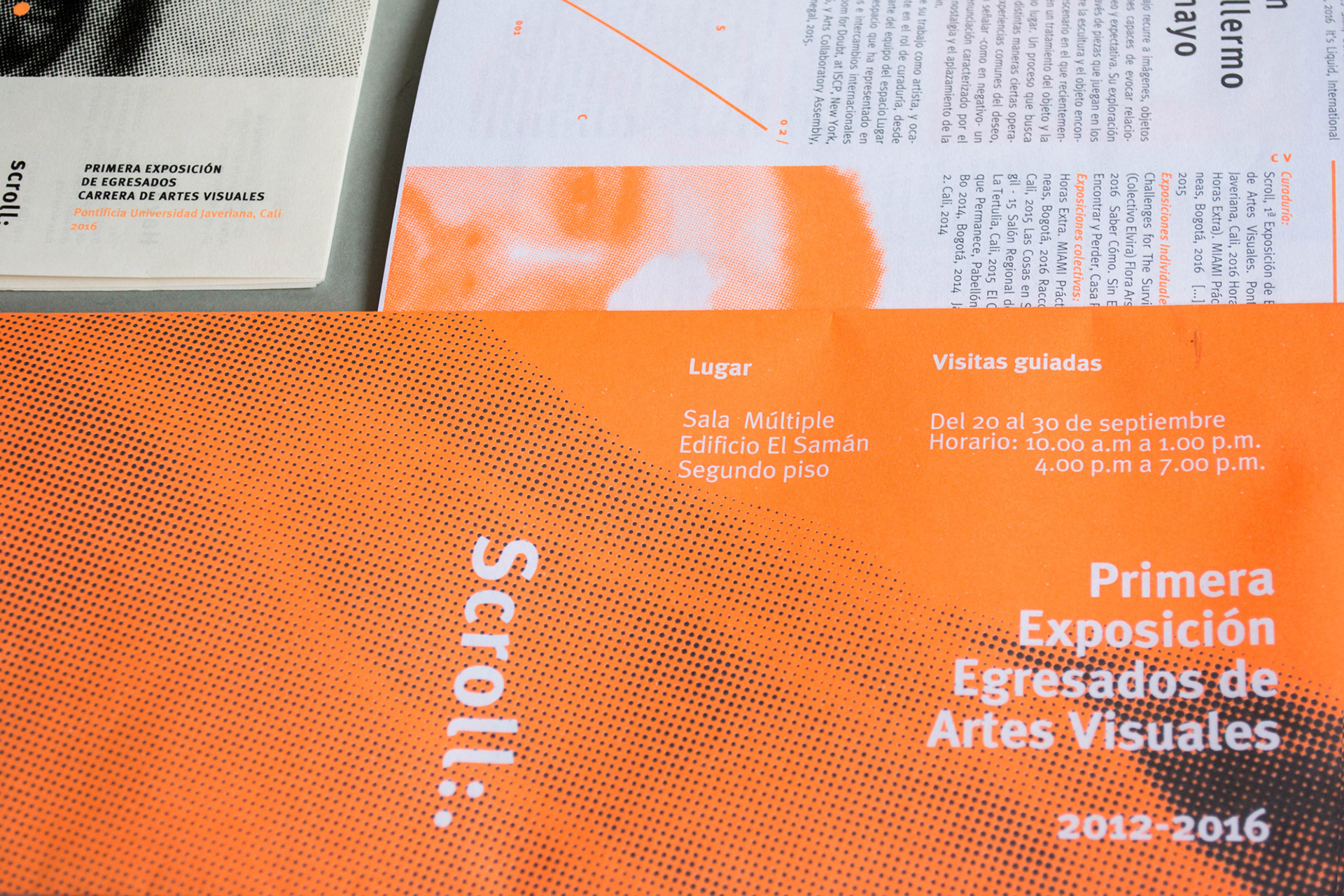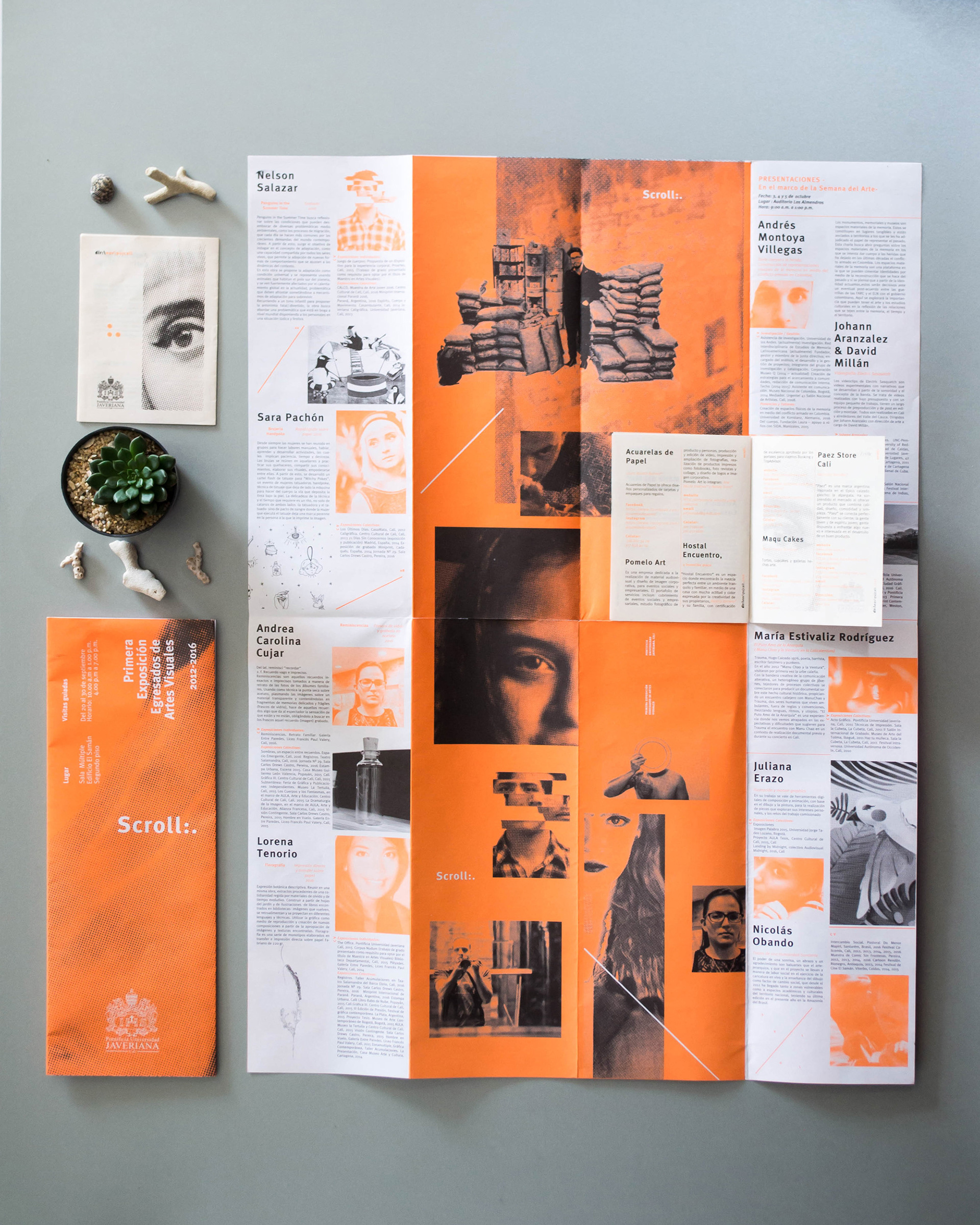 Visual Arts pro

gram, Xaverian Univers

ity.
Creative Direction & Graphic Design: